Pundits worried that poll confidence will sabotage Biden
Posted by Thomas Bush / July 7, 2020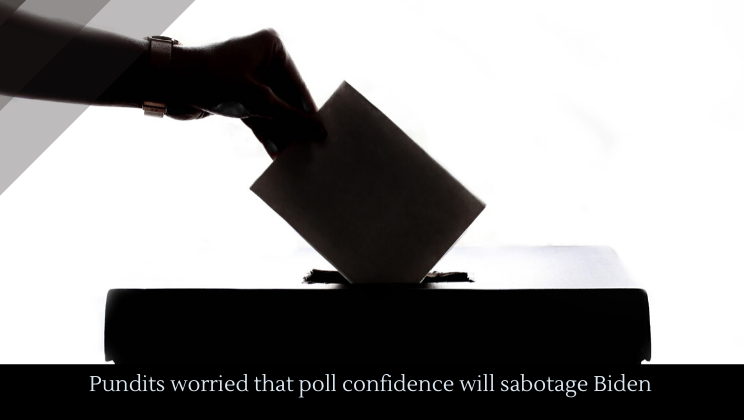 Trump seems to be against the ropes, and some are starting worry about how he might react if his poll numbers keep dropping.  Some critics thing Trump is preemptively blaming foreign countries for his 2020 loss. He's also going nuts about voting by mail, because he says it will lead to fraud, but really he know it means he will lose. Other observers––Republican operatives––think Trump might just quit rather than lose, which would effective screw the GOP.
His much-hyped return rally in Tulsa was, in short, a big ol' dud. The venue could hold nearly 20,000 people, but only about 6,00 showed up. Trump was allegedly furious about the poor turnout. Trump's campaign tried to spin the poor attendance, but even Fox News didn't buy it. The mayor of Atlanta called the event an embarrassment.
A new CNN poll has Biden way up on Trump––some 14 points up. Moreover, Trump's approval rating is down to 38%, and his disapproval rating is 57%.
According to a Michigan pollster, Trump's Bible photo op was a total catastrophe, leading to an immediate dip in his numbers. The now infamous (and embarrassing) Bible photo-op was an obvious attempt to pander to his religious base. Unfortunately, he's off the mark. Only some 27% of Americans somewhat or strongly agree that Trump is religious. Meanwhile, 55% either somewhat or strongly disagree.
So all the numbers seem to be stacking up against Trump. But a recent USA Today opinion piece made a very important point: voter suppression and COVID could still sink Biden. Republican states have already proven they're willing to suppress votes when necessary. COVID is also more likely to scare liberals from the polls (especially if Trump maintains the anti-mail-in ballot stance, which itself is a form of voter suppression). So the point is: don't get addicted to polls, get out the vote, and make sure your county has a plan for safe voting.
Overconfidence in Biden's polling numbers exacerbates all of those problems by lulling voters into a false sense of security.
More news.