Should Ralph Northam resign?
Posted by Jimmy Cooper / February 3, 2019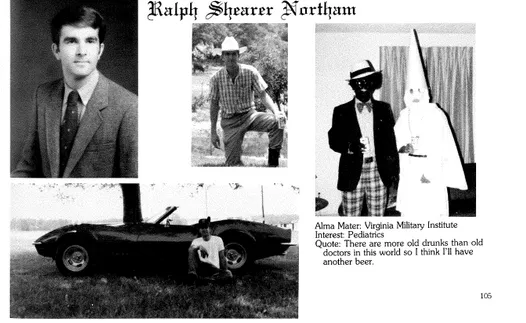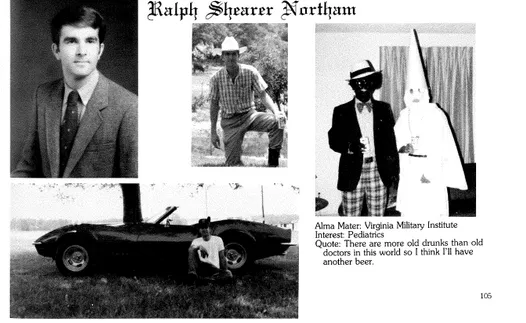 The above photo, from USA Today, allegedly features the Democratic governor of Virginia Ralph Northam. The Washington Post published the image, which was in his 1984 medical school yearbook last week. Northam admitted to appearing in the photo, saying in a statement:
I am deeply sorry for the decision I made to appear as I did in this photo and for the hurt that decision caused then and now. This behavior is not in keeping with who I am today and the values I have fought for throughout my career in the military, in medicine, and in public service. But I want to be clear, I understand how this decision shakes Virginians' faith in that commitment.
According to USA Today, Northam admitted to making "other mistakes" in his 20s. That's why he was so certain that he used shoe polish to create the blackface in his Michael Jackson costume in the above photo.
Calls for his resignation came in as the news broke. The politician's 12-year career has been built up until now, on his clean-cut image and soft spoken demeanor. President Trump tweeted his criticism:
Democrat Governor Ralph Northam of Virginia just stated, 'I believe that I am not either of the people in that photo. This was 24 hours after apologizing for appearing in the picture and after making the most horrible statement on 'super' late term abortion. Unforgivable!
Alexandria Ocasio-Cortez has also called on Northam to resign: "Northam must resign, and those who try to help him stumble past this deserve scrutiny," she wrote in a tweet.
But Northam has refused to step down. He said that, upon closer inspection, the photo was not of him. Until that moment, Northam had a reasonable case for refusing to resign. He could have said that he made a mistake, and that he learned from it. He could have denounced racism and worked hard to right racial wrongs in his state. Instead, he's thrown his own integrity into question. As Slate pointed out, there have been three versions of his story after he recanted his confession. In the first denial, he said that he knew immediately that he wasn't in the photo. That obviously doesn't jibe with his initial confession. Then he said he knew he couldn't have done it––of course, another contradiction to his explanation that he absolutely knew he could do it. Finally, he said he could tell just by looking. Instead of simply taking responsibility for a mistake, he became a coward and tried to lie. Or, alternatively, instead of denying that he was in the photo from the start, he caved to political pressure and took the fall for something he didn't do. Either option does not look good for him.
Slate's point was a powerful one. In his attempts to walk back his confession, Northam rendered himself a liar. Either he lied during the initial confession, or he lied during one of his recantations.
As a side note, CNN, in what was hopefully a mistake, called Northam a Republican. Conservatives are accusing CNN of assuming Northam was Republican because of accusations of racism.
So, what do you think? Should he resign? Leave your response in the comments.
More politics.