Republicans may lose state legislatures in 2020
Posted by Thomas Bush / October 13, 2020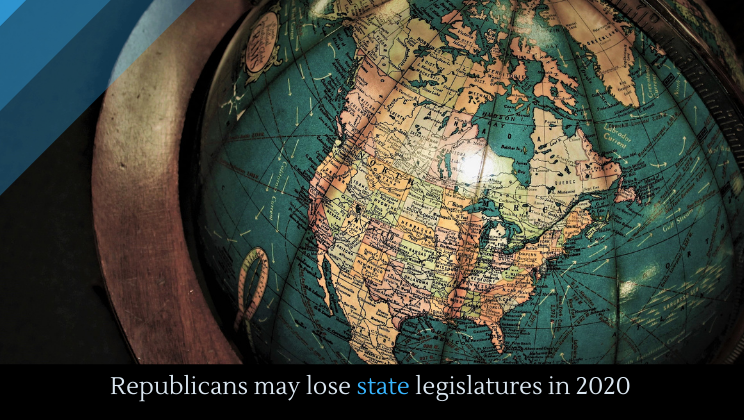 It's easy to lose sight of all that is at stake in 2020 when everyone is focused, laser-like on the presidential election. But the possible "Blue Wave" coming in 2020 may not just be sweeping the White House and the Congress, it may also be sweeping state legislatures. Texas, Florida, and Arizona are all potentially turning blue this election season, which might change the way these states look for years to come.
Joe Biden has a twelve percent lead over incumbent Donald Trump, the highest lead of any challenger since scientific polling began in 1936. The majority of voters––some 57%––think Trump has not paid his fair share in taxes, indicating just how bad things are looking for Trump.
According to a CNN poll, Joe Biden has widened his lead to 16 points, the widest of the campaign so far. And, according to a FiveThirtyEight poll, Joe Biden has an 82% chance of winning the electoral college.
The former Republican governor of Pennsylvania is supporting Joe Biden for President, breaking with his party. Tom Ridge said he has never voted for a Democratic presidential candidate before, but that his long history of rejecting Donald Trump compels him to make this decision. He compared Trump to George W. Bush, who stood on the rubble of Ground Zero with a megaphone, uniting the country. Could Trump do such a thing, Ridge asks? Even if he could, he hasn't––he has not gone to the CDC to rally the nation against COVID.
Two former GOP lawmakers endorsed Joe Biden for president, saying that Trump is "no Republican."  And, a group 489 generals, admirals, national security officials from both parties signed a letter endorsing Biden and slamming Trump. These are only the latest military and national security experts to turn on Trump.
More news.