Robocaller gets nailed with a record $120m fine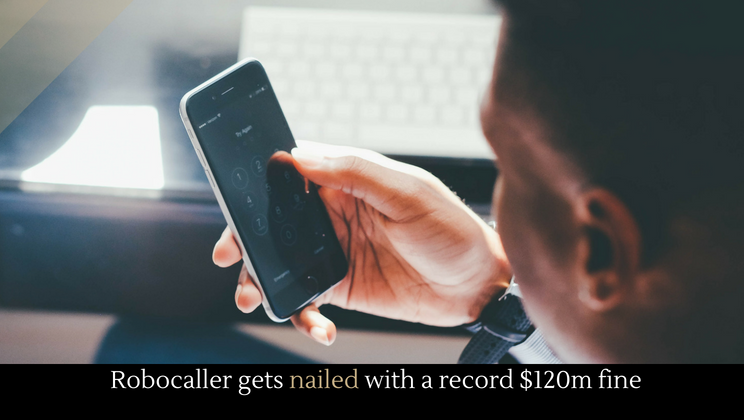 If you have noticed a major uptick in the number of robocalls you have been getting, you're not alone. Spam calls are absolutely on the rise, and there is actually one guy you can blame for a whopping 100,000,000 robocalls in a three-month window: Florida Man. That's right, Florida Man has taken a break from eating faces off and throwing alligators through drive thru windows to get into the robocalling game. His real name is Adrian Abramovich, and he just set a dubious record for the highest fine in FCC history.
Full story at CBS News.
More great news.
Posted by Josh Urich