Russians bombers intercepted near Alaska (again)
Posted by Thomas Bush / May 23, 2019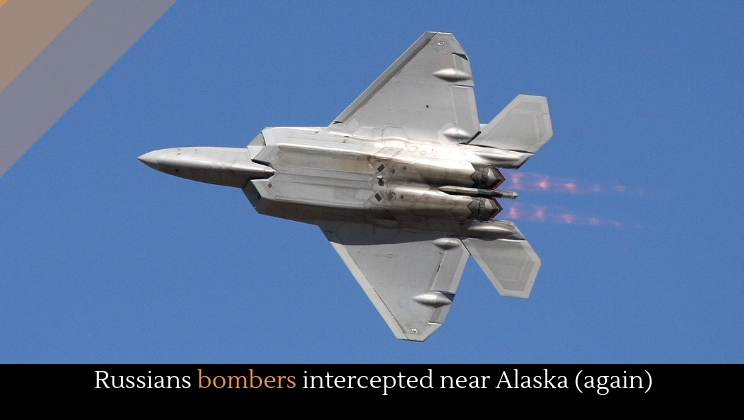 For the second day in a row, NORAD fighters intercepted Russian war planes (both fighters and bombers) near Alaskan airspace. The Russian planes did not enter U.S. airspace, but their proximity was enough to warrant NORAD response. Russia said the first day's jets were in the area as part of a training exercise, but it has not responded about the second day's events.
This is the most recent in a series of Russian aggressions. Documents obtained by NBC news reveal that Yevgeny Prigozhin, an oligarch linked to the Kremlin and indicted by special counsel Robert Mueller for meddling in the 2016 election, plotted to exploit the deepening racial tensions following the election of Donald Trump. Among other things, the documents discuss a plan to send black Americans to Africa for combat training, and then returning the newly trained para-military Americans to the U.S. South where they would unite disaffected black citizens and lead an insurrection.
Vladimir Putin relies on maligning the West to perpetuate his popularity and power. He seeks to prove that the West is not as great as Russia. Russia's military is far from capable of handling the United States military, even accounting for the USS Harry S. Truman's retirement. In 2013, before Russia annexed Crimea, a Russian general wrote of a new kind of warfare emerging the new millennium: "the enemy's economy and state command-and-control system will be the priority targets. Besides traditional spheres of armed struggle, the information sphere and space will be actively involved. Countering communications, reconnaissance and navigation systems will play a special role."
More news.