Ruth Bader Ginsburg is back on the job
Posted by Josh Taylor / February 18, 2019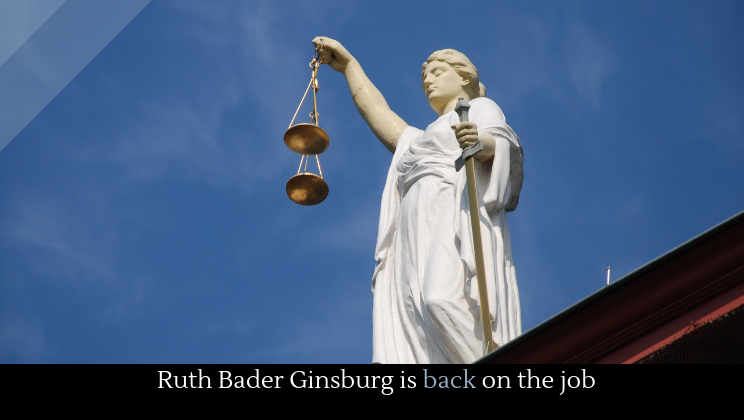 This past January, Supreme Court Justice Ruth Bader Ginsburg missed hearing oral arguments for the first time in her 25-year career. She was recovering from lung cancer surgery in which surgeons removed to malignant nodules in one of her lungs. Despite the severity of the surgery and the difficulty of her recovery, she still participated in absentia from the cases she couldn't sit in on by reading briefs and transcripts. A court spokesperson has commented, "Post-surgery evaluation indicates no evidence of remaining disease, and no further treatment is required." She returned to the court at the end of last week.
This is not Ginsburg's first medical setback since her 1993 appointment to the court by President Bill Clinton. In 1999, she received treatment for colon cancer, and  in 2009 she received treatment for pancreatic cancer. In 2014, doctors placed a stent in her heart to improve blood flow.
Ginsburg's health is closely watched by both liberals and conservatives. At 85, Ginsburg is the oldest member of the court. If she falls so ill that she cannot perform her duties, she can be replaced by President Trump, who would appoint a liberal. The court is currently a 5-4 conservative majority, so another conservative appointment would solidify this conservative skew.
More news.