Why you shouldn't hold your breath while scuba diving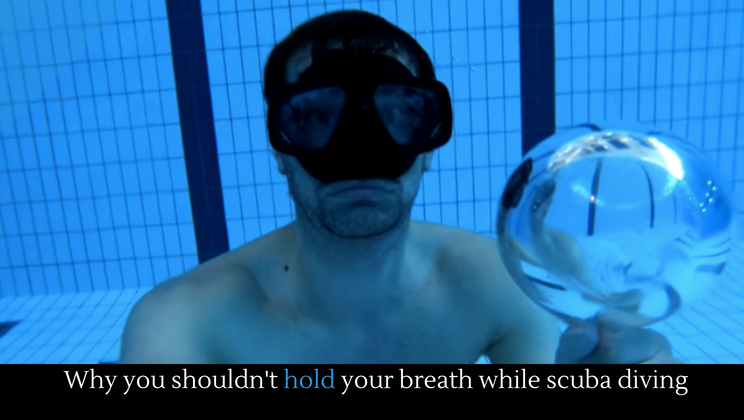 Scuba diving or free diving students learn an important lesson very early in their training: do not hold your breath. The first few seconds of this video show you why. Gasses  expand as you surface from deep underwater dives. That means, in blunt, that your lungs will literally burst if you hold your breath while surfacing. This video explains the science behind this terrifying phenomenon and shows you some excellent demonstrations of how it works.
Full story at YouTube.
More great science.
Posted by Josh Urich