Shutdown negotiations falter and Trump doubles down
Posted by Josh Taylor / January 5, 2019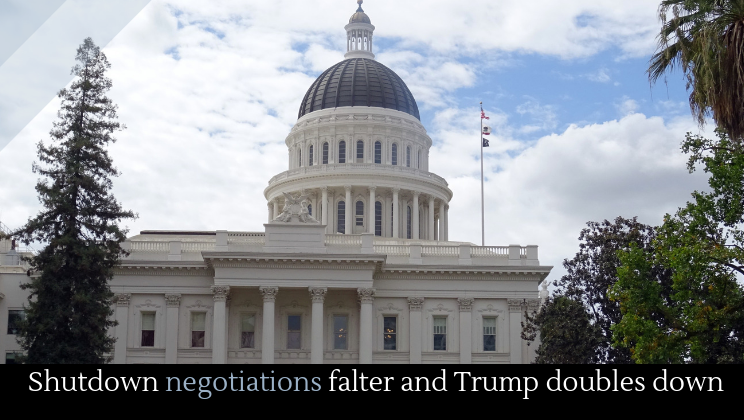 On Thursday, January 3 House Democrats passed a spending bill that specifically omitted funding for the border wall, snubbing Trump and his threats to veto any such bill. The bill did not make it past the Senate.
On the following day, Trump met with congressional leaders, but the two sides seem no closer to an agreement:
Sen. Charles E. Schumer of New York, the Senate Democratic minority leader, said after the talks in the privacy of the White House Situation Room that Trump told the group he would be willing to keep the affected government agencies closed for "months or even years."
According to the New York Times:
Mr. Trump had no hostile words for the opposition. "I found the Democrats really want to do something," he said. He designated Vice President Mike Pence, Kirstjen Nielsen, the Homeland Security secretary, and Jared Kushner, the president's son-in-law and senior adviser to meet with congressional representatives this weekend.
But Reuters points out that this positivity belies Trump's willingness to take extreme measures to avoid negotiation:
But raising the stakes in his tussle with the newly emboldened Democrats, Trump threatened extraordinary measures to build the wall, which he says is needed to stem the flow of illegal immigrants and drugs into the United States.
More news.