Somehow, there's more Avenatti drama
Posted by Josh Taylor / March 28, 2019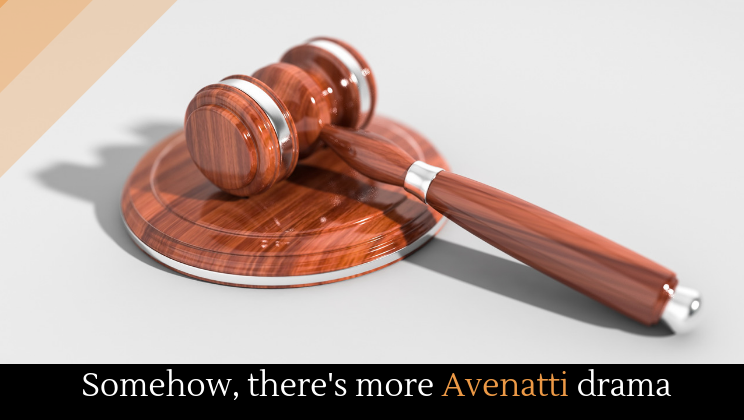 Michael Avenatti is a one man reality show, and news outlets are his cameras. Just after being arrest for allegedly extorting Nike (see below), Avenatti is also wanted for questioning about a trial involving––wait for it––a crazy sex cult. Apparently Avenatti was supposed to represent the Seagram heiress Clare Bronfman, who allegedly secretly retained Avenatti to represent her. Bronfman fainted upon being questioned about retaining Avenatti––yes, fainted––effectively ending the questioning.
Michael Avenatti was arrested earlier this week for allegedly threatening to extort $25 million from Nike. Avenatti claims to have evidence that company employees authorized payments to top high school basketball players families. Avenatti was threatening to make those claims public.
In November of 2018, Avenatti was arrested on charges of domestic violence. Those charges were later dropped. Avenatti also made news for surrendering tapes that incriminated R. Kelly to Cook County State Attorney Kim Foxx in Chicago, Illinois.
Avenatti became popular by representing porn star Stormy Daniels's attorney and suing Trump for defamation when Trump denied the payments. Avenatti then trickled information out to the media and promised to reveal facts that would further humiliate Trump. This catapulted him into the national spotlight.
What comes next in the adventures of Avenatti? It's hard to imagine where he can go from here.
More news.