Son of Boston police captain sentenced to 20 years for terror plot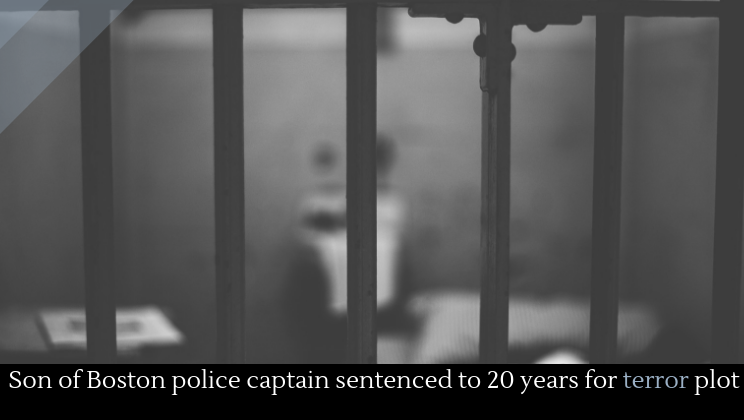 Alexander Ciccolo, also known as Ali Al Amriki, has pleaded guilty to terrorism charges and has been sentenced to twenty years in prison. Ciccolo's lawyers claims that Ciccolo has mental health issues, has struggled with drugs, and had no real plans to carry out the attack. Nevertheless, he did buy four guns and was allegedly preparing to make a pressure cooker bomb. He also stabbed a prison nurse in the head ten times following his arrest. His father, a police captain in Boston, has not spoken publicly about his son's arrest.
Full story at ABC News.
More news.
Posted by Josh Urich