Why southern whites ignore slavery and love the Lost Cause
Posted by Josh Taylor / December 8, 2018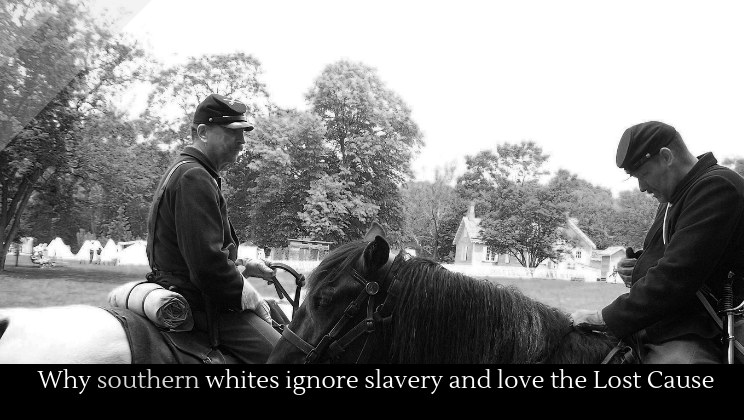 The Washington Post recently published a fabulous long-form piece about southern whites' willingness to ignore the horrors of slavery. The richness of the piece ultimately wound up in a disappointing conclusion:
It was clear to me that his convictions are informed by his upbringing and by illusionary cultural memory. Yet there are plenty of people of Frank's age and background — children of segregationists, students of mid-20th-century public schools stocked with anachronistic textbooks — who scoff at his moonlight-and-magnolias mythology. It's impossible to say for sure what keeps him grounded in a fanciful past — but this much I know: You can't change his mind. I already tried.
The answers to the question of why southerners still believe––and I use that word deliberately––the Lost Cause are buried within the piece itself. Let's start with the "Lost Cause," which is also called the Myth of the Lost Cause. A myth is a way of making sense of the world, it's a narrative that arranges chaotic, disparate events into a coherent story.
This is why white southerners still revel in Dixie's glory days, and why they downplay slavery's horrors. The Lost Cause represents the idyllic past. The positive aspects of that past, such as chivalry and fierce independence, are exaggerated. Naturally, negative aspects of that past have no room in this myth, so they're explained away.
More politics.