Sports fans are protesting China
Posted by Thomas Bush / October 20, 2019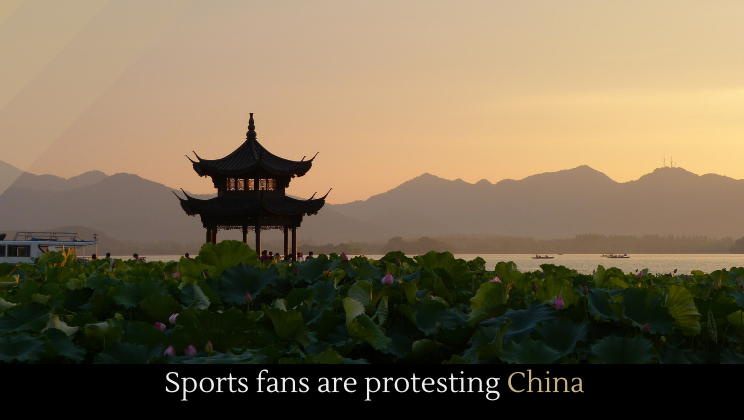 Both basketball fans and baseball fans are protesting Chinese interference in their favorite pastimes. At a recent game in New York, dozens of basketball fans held up signs protesting Chinese autocracy. In Taiwan, protestors brought Winnie the Pooh dolls and posters because Chinese President Xi Jinping looks a bit like Winnie the Pooh.
That's not to mention, of course, the protests going on in e-sports. Blizzard is doing an unintentionally fantastic job of supporting the Hong Kong protests by banning players who support them. The company just banned another three players for six months for holding up a sign that said "Free Hong Kong, Boycott Blizz." This move will undoubtedly just draw more attention to the issue and add more support to the protestors' cause.
Blizzard faced massive online backlash after pulling a player, Chung "Blitzchung" Ng Wai, from a tournament and banning him from Hearthstone esports for a month. They also revoked his prize money.
Blizzard claimed that Blitzchung's statement brought into "public disrepute, offends a portion or group of the public or otherwise damages" the company's reputation. What did Blitzchung do? He said "Liberate Hong Kong, revolution of our age!" in a post-game interview.
Blizzard is partially owned by the Chinese company Tencent, which accounts for its intense response to Blitzchung. The company's blatant pro-China bias raised eyebrows, especially on Reddit––which has already been accused of pandering to Chinese interests. One user (in the /r/Conspiracy" subreddit) pointed out that multiple posts about the Blitzchung incident––as well as the South Park incident earlier this week––have been removed from the front page of Reddit.
More news.