Does status make it easier to make friends?
Posted by Josh Taylor / January 14, 2019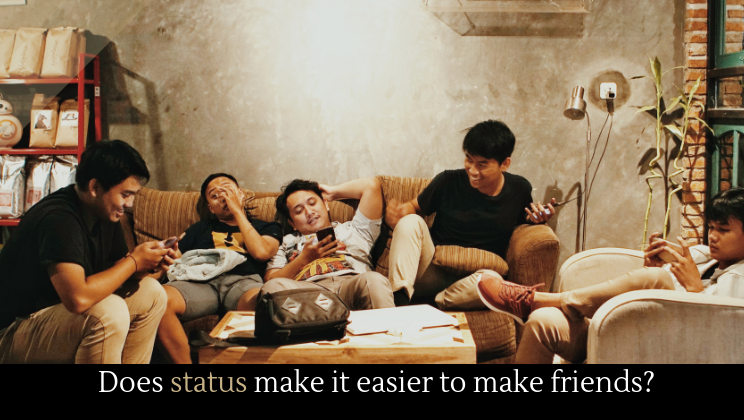 Wherever you live in the world, whatever your politics or ideals, status is important. But to what capacity is it important? Psychology Today recently summarized the results of a study that asked how important status symbols were in making friends. Perhaps surprisingly, status symbols hurt your prospects of making friends:
This effect, called the "Status Signals Paradox" (Garcia, Weaver, & Chen, 2018), has also been demonstrated in other contexts besides cars. For example, one study focused on wrist watches. When asked to decide what kind of watch to wear when going out to a social event, one group of research participants thought that wearing an expensive Tag Heuer watch would be more effective in making new friends than wearing an inexpensive generic watch. However, a different group of research participants, who were in the role of "would-be friends," rated which of two individuals at the social event they would prefer to meet: a person wearing the expensive Tag Heuer watch or a person wearing an inexpensive generic watch. Results showed that would-be friends were more interested in forming new friendships with the person wearing the inexpensive generic watch than the person wearing the expensive Tag Heuer watch.
This points to an interesting dichotomy in human nature. On the one hand, we want people in our lives who can help us. But on the other hand, we also want genuine friendships and connections, and social status gets in the way.
More about health.