Why are we all so surprised that Sheryl Sandberg is kind of a monster?
Posted by Josh Taylor / December 4, 2018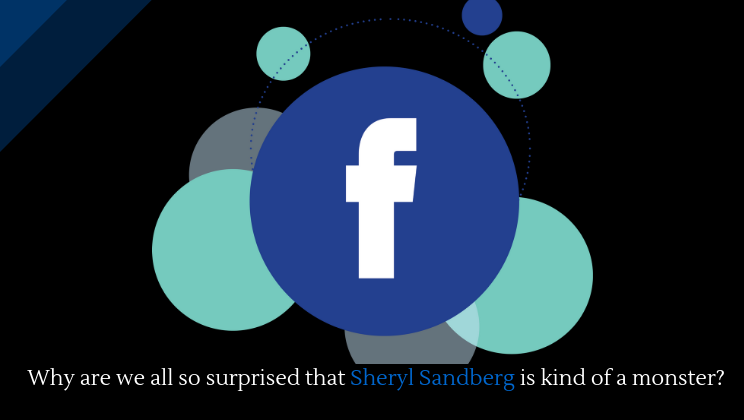 Sheryl Sandberg is, arguably, the most famous businesswoman in America. She set an example––good or bad––for women in tech, and her fall from grace might have implications for women in tech. But that's precisely what's muddying the waters as her reputation plummets and the evidence of her true nature becomes more obvious. Some people are getting wrapped up in the question of her gender. Is she being treated unfairly because she's a woman?
That's not the point we should focus on, though. What we should focus on is the pattern Sandberg fits into. Sandberg and Zuckerberg are the latest in a long trend of simply ruthless, dictatorial tech leaders like Bill Gates and Steve Jobs. We venerate them, we hate them, but we don't think about where they come from.
One of the origins of such behavior is the Harvard Business School. Vanity Fair writes, "The truth is, Harvard Business School, like much of the M.B.A. universe in which Sandberg was reared, has always cared less about moral leadership than career advancement and financial performance."
The truth is, we teach our leaders to be ruthless and e praise them for being that way––until finally things go too far. Once stock prices drop, then we punish. We reward corporate psychopaths as long as they make money.
More tech.