Taiwan scrambles jets as Chinese enter airspace
Posted by Jimmy Cooper / September 6, 2021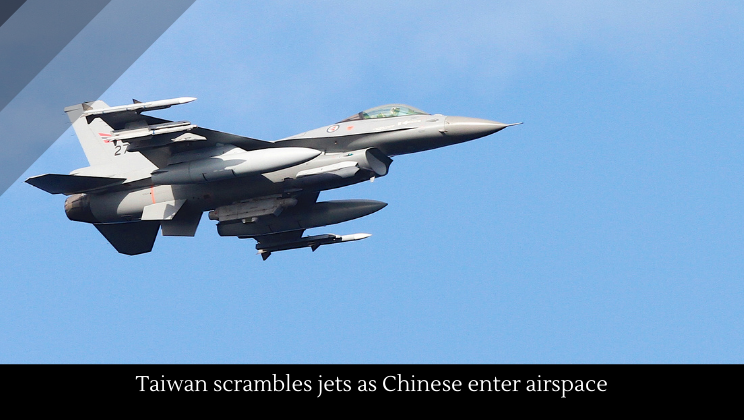 6.
This past summer, Chinese jets entered Taiwanese airspace multiple times. In June, China  sent a massive force of 28 aircraft into Taiwanese airspace, including nuclear-capable bombers, the largest and most threatening show of force yet.
The Chinese government, angered by recent developments between the U.S. and Taiwan, has warned the U.S. State Department to "stop all forms" of official outreach to Taiwan. This might actually signal a warming of tensions, consider a few months ago China was threatening to fly fighter jets over Taiwan if U.S.-Taiwan relations continued to warm. China also threatened "all-out war" if Taiwan fires on the jets. That same time, Taiwan reported the largest incursion by the Chinese air force yet.
The United States said it would defend Taiwan in the face of Chinese incursions into Taiwanese airspace a few months ago. China sent more fighter jets into Taiwanese air space as a result, escalating their show of force. Taiwan threatened to shoot down the Chinese drones in its airspace, if they get too close to the Taiwanese-controlled Pratas Islands.
Chinese drones were spotted gathering intelligence around Taiwan, according to the Taiwanese coast guard. Eleven Chinese warplanes flew into Taiwanese airspace on Monday, part of China's rising imperial aspirations. Earlier this month, China, as part of its usual change-of-presidency bellicosity, warned the United States against interfering with China's designs on Taiwan. Earlier this year, China called Taiwan an "insurmountable red line."
As a result, Taiwan will buy new Lockheed Martin Patriot surface-to-air missiles as China increase its bellicosity and incursions into their airspace.
China was worried that Taiwanese leadership is preparing to declare formal independence, and as a result issued a warning: any such decree means war. The announcement came just days after Taiwan reported a Chinese incursion into their airspace, including eight bombers and four fighters. China has long considered Taiwan part of its own territory.
China was currently in hot water, internationally. The U.S. State Department has labeled China's treatment of the Uighur people genocide, the harshest criticism of Beijing's actions. Boris Johnson has announced that the British government will not call the Uighur situation in genocide.
Meanwhile, The Philippines has deployed its air force in response to the 220 Chinese fishing vessels spotted in disputed waters. Earlier this month, the Philippines claimed that the ships were manned by Chinese militia.
A top U.S. military commander has said that China is developing a huge, offensive military. He also warned that China could invade Taiwan in the next six years and take a global leadership role.
More news.