All Texas Catholic dioceses will name accused priests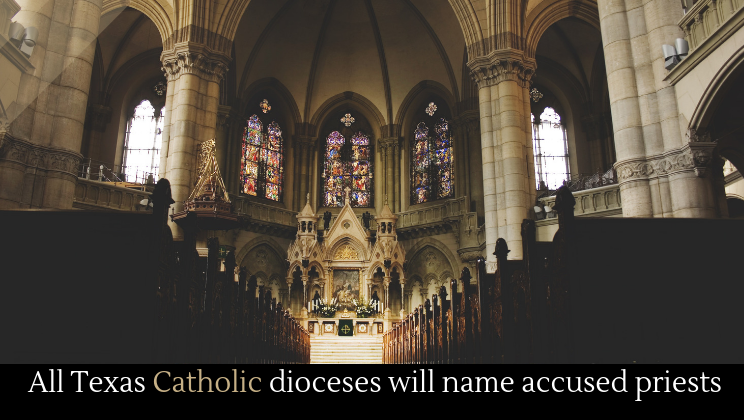 Early next year, all Texas dioceses the names of clergy who have been "credibly accused" of sexually abusing a minor. The dioceses have hired a team of law enforcement agents to investigate any claims––not just claims of sexual abuse––against priests.
Dallas Bishop Edward Burns said, "My brother bishops and I hope this action can be a step that leads to healing for all those who have been harmed by members of the Church. I add my sincere sorrow for the pain that has been caused for victims and the Catholic faithful."
Full story at AP.
More news.
Posted by Josh Taylor