Thief steals nearly $1,000,000 in cancer drugs from semi truck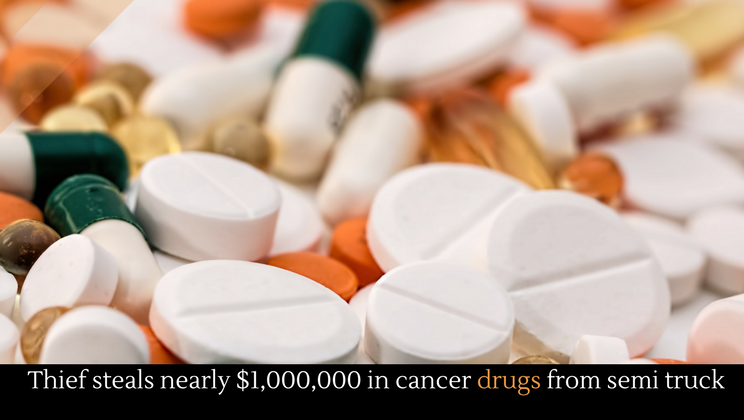 Two semi trucks pulled into a truck stop in Tennessee. The first driver, unsuspecting, went into the stop. The second driver exited his semi truck and stole the first man's truck, driving it away. The truck was later recovered, because that wasn't the man's target. He was far more interested in the nearly one million dollars worth of cancer drugs bound for Dothan, Alabama. Unfortunately, there are, as of yet, no leads on the missing drugs.
Full story at News Channel 9.
More news.
Posted by Josh Taylor