If you think Netflix's movie selection is getting worse, you're right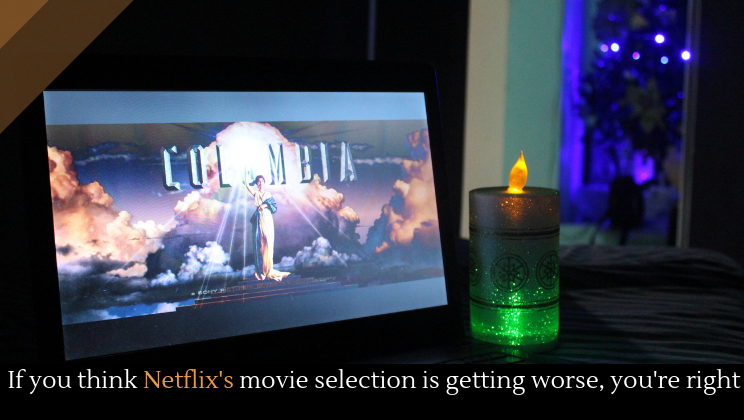 There has been grumbling about the quality of Netflix's streaming library for awhile. It may seem like the entitled whining of spoiled millennials, but there is evidence to the contrary. Out of the 250 top movies on IMDB, Netflix has only 35––just above ten percent. A few years ago, Netflix had 20% of those titles. It seems that now Netflix is moving towards original content. If you're curious, here's the movies Netflix has from the IMDB list of movies:
Godfather
Godfather: Part II
The Dark Knight
Schindler's List
Lord of the Rings: The Fellowship of the Ring
City of God
Life is Beautiful
The Departed
Cinema Paradiso
Coco
Dangal
Amelie
Eternal Sunshine of the Spotless Mind
Full Metal Jacket
To Kill a Mockingbird
L.A. Confidential
Batman Begins
Heat
Casino
Room
No Country for Old Men
The Sixth Sense
Gran Torino
Kill Bill: Vol. 1
Into the Wild
Jurassic Park
The Truman Show
Rang De Basanti
Million Dollar Baby
Spotlight
Hachi: A Dog's Tale
Donnie Darko
Dead Poets Society
The Bourne Ultimatum
Touch of Evil
Full story at Streaming Observer.
More technology.
Posted by Josh Taylor