Thousands of Seattle students must get vaccinated or be expelled
Posted by Thomas Bush / December 29, 2019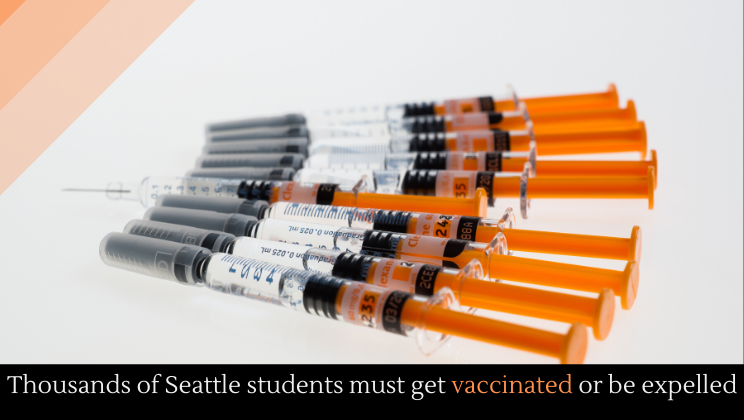 Thousands of students enrolled in Seattle public schools were given a stern warning this winter break: get vaccinated or don't come back. Some, but not all, of the students are lacking the measles vaccine.
Seattle is following the lead of other states. Around 26,000 New York children have not been vaccinated because their parents obtained religious exemptions from vaccination requirements. But, due to a recent measles outbreak in New York, state lawmakers abolished the religious exemption. As a result, all of those children face a choice: get vaccinated or be expelled.
A judge in Brooklyn ruled against a group of parents who attempted to challenge New York's mandatory measles vaccinations order. The parents claimed the city's public health authority exceeded its bounds.
New York City Mayor Bill de Blasio declared a public emergency in parts of Brooklyn experiencing a measles outbreak. The declaration required that unvaccinated peoples get vaccines or pay fines. The outbreak was most heavily effecting the Orthodox Jewish community Brooklyn's Williamsburg neighborhood. As of the order, 21 people have been hospitalized, five of whom are in intensive care. Of the 285 total cases, all but 39 were children. The number of infected people has risen to 329 people.
An Israeli flight attendant who flew from New York to Israel and contracted measles has died. Rotem Amitai was 43-years old and had been hospitalized for months.There are currently 1,182 confirmed cases of measles in the United States. More than 75% of cases are linked to New York city. New York has been among the hardest hit by the virus.
More health.