A top Lindsey Graham donor now backing Democrat candidate
Posted by Jimmy Cooper / April 30, 2020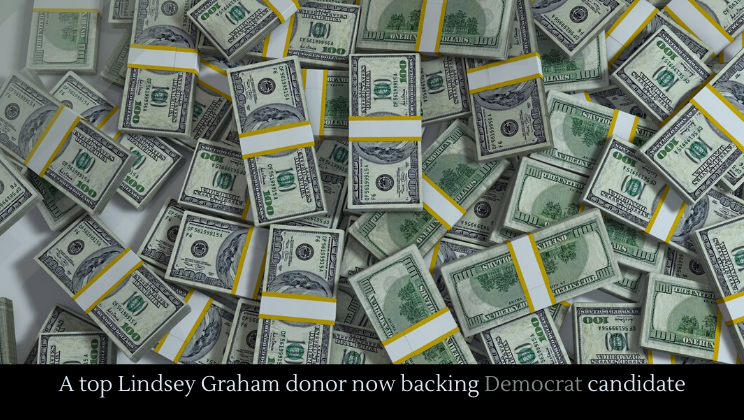 A top donor for Republican Senator Lindsey Graham has switched his allegiance and will now support Democratic candidate Jamie Harrison. The times, they may be a-changin'. According to a recent survey, 51% of respondents did not approve of Trump's handling of the coronavirus pandemic. Only 43% said they approved. This represents a 22 point drop in Trump's net approval rating for his handling of the virus.
A Pew Research survey similarly reveals that the American public thinks Trump did a poor job handling the COVID crisis. 65% of Americans think Trump was too slow in responding to the crisis. Polls also reveal that Americans are more concerned that the country will be "opened for business" too soon, as opposed to too late, explicitly contradicting Trump's statements.
Overall, the COVID crisis has been bad for Trump. Historically, in times of national crisis, Americans have rallied around the president. During 9/11, for example, George W. Bush's approval ratings spiked. Unusually, Donald Trump is not seeing the "rally around the flag" effect. His approval ratings briefly rose, but in the past week his ratings have dropped to pre-coronavirus levels, largely as a result of his daily briefings.
Trump's approval ratings also suffered when he gave FEMA permission to limit sale of essential goods to Canada, saying that he would use the Defense Production Act to stop US companies from selling personal protective equipment, such as N95 masks, and other medical equipment to Canada. Trump also directly asked 3M not to sell N95 masks to Canada.
More news.