Trump 2020 will dig into base instead of seeking broader support
Posted by Catherine Reed / April 17, 2019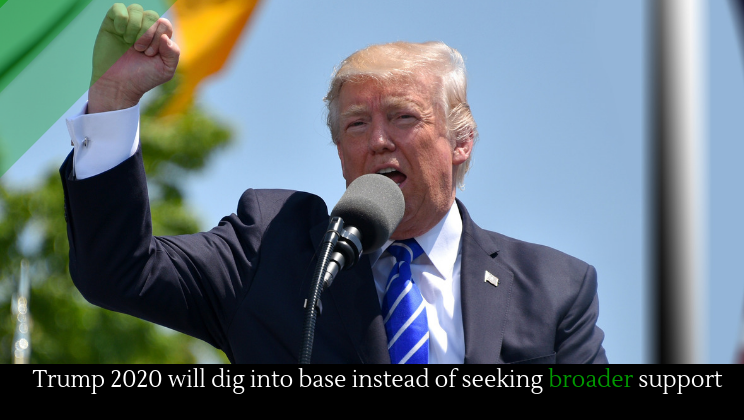 During election season, most former presidents seeking reelection have attempted to broaden their support by reaching across the aisle. Perhaps unsurprisingly, Trump will not follow the trend––after all, nothing he done has followed the standard operating procedures.
Rather, Trump will seek to drum up support from his base, and he seems to be doing so by whipping them into a frenzy. He travels to states that supported him in 2016 five times more often than other states. He calls his enemy traitors. His facebook advertisements are geared almost entirely towards the elderly. In other words, election 2020 will be business as usual for the Trump presidency––and that's a problem.
A variety of critics have spoken out against Trump's scorched-earth, non-stop campaigning style. Matthew Dowd, President George W. Bush's re-election strategist, has said, "Just from a pure governance standpoint, the ability to be president of a majority of the country, they don't even to seem to consider that's part of being president." In other words, the president continues to divide the country through both his leadership and his campaign styles. The role of the president is not win elections, it's to unite and lead the country. He's doing such a bad job at that, in fact, that he's never earned the support of the majority of Americans––not even for one day.
More news.