Trump allies think this is the beginning of the end
Posted by Annie May / March 3, 2019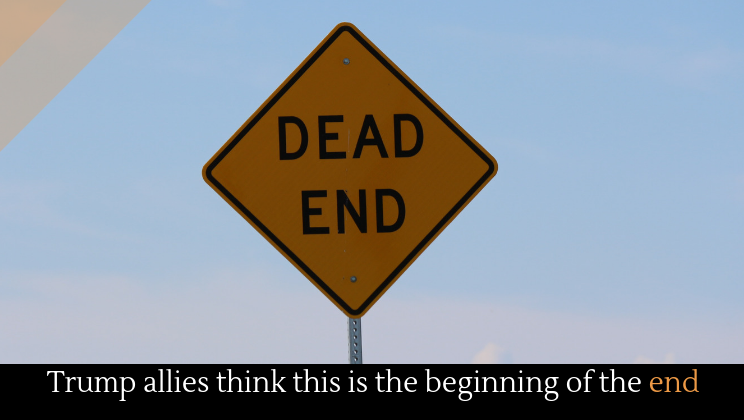 Allies of President Donald Trump have expressed concern, in public and in private, that the investigation currently underway in the Southern District of New York may be the beginning of the end of his presidency.
Former New Jersey governor Chris Christie said that Cohen "was in constant contact with the Southern District of New York, and that he believes the president committed other crimes but he can't talk about it because he's working with the Southern District of New York."
An anonymous source told CNN that: "Allen knows where all the financial bodies are buried," they said. "Allen knows every deal, he knows every dealership, he knows every sale, anything and everything that's been done — he knows every membership. Anything you can think of."
Trump, meanwhile, appears to know that things are no going well for him. In a rambling, two-hour speech at the Conservative Political Action Conference, Trump said that the Russia investigations were  "a phoney witch-hunt," and he called democratic oversight "bullshit." Trump tends to act out like this when he i sin serious political trouble.
If Trump does get impeached, his political detractors shouldn't get too excited. Several media outlets have picked up on Elizabeth Warren's retort to Joe Biden, who said Pence was a "decent guy." Warren said, "I'm sorry. I followed Pence's history on LGBTQ Americans, and I don't think that is a decent position." The Washington Post goes farther and says that Pence isn't "decent," he's "insidious."
More politics.