Trump begged Kentucky to reelect GOP governor. It didn't work
Posted by Josh Taylor / November 7, 2019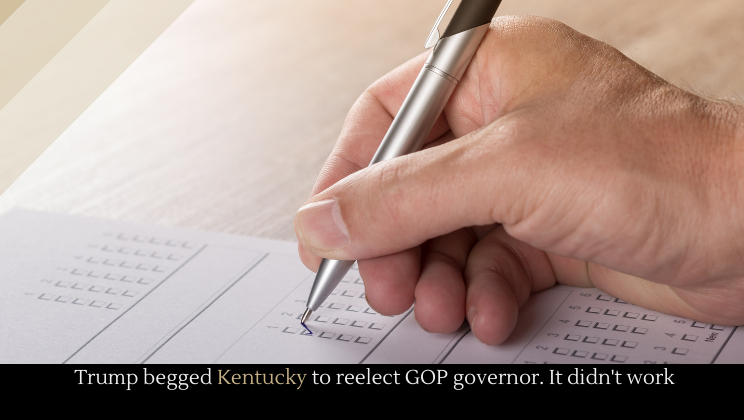 Donald Trump traveled to Kentucky the day before the election with one goal in mind: to convince the people of the state to reelect the Republican incumbent, Matt Bevin. But it didn't work, the voters elected his Democratic rival, Andy Beshear. Bevin hasn't conceded yet, but barring the incredible, the race is over.
This is further evidence that Trump is losing his base. Recently President Trump attended a UFC event, only to be met with boos and jeers. A few cheered, but the majority were not as kind, and people tweeted out the booing. According to a political scientist, this is potentially bad news for Trump––this should be Trump's crowd, so this might be a sign that Trump's base is turning on him.
Last week, he was booed at the World Series, the height of American sports. And to make matters worse, parts of the crowd also turned his own chant against him, shouting "lock him up!" Watching the video, it's clear he's muttering under his breath and trying not to storm out of there.
The most recent polls suggest that support for Trump's impeachment is rising. Fifty-five percent of voters now approve of the investigation, showing a slow but steady increase.
Another recent poll––taken before Trump's disastrous Turkey incident––shows that approval of the impeachment investigations into him is on the rise. Fifty-four percent of Americans approve of the investigation, with only 44% disapproving of the investigations. Worse for Trump, 58% of respondents believe that Trump definitely or probably did something that constitutes "grounds for impeachment." Most of the increase comes from moderate or independent-leaning Democrats, but some is coming from Republicans.
More news.