If Trump closes border, US will run out of avocados in 3 weeks
Posted by Josh Taylor / April 2, 2019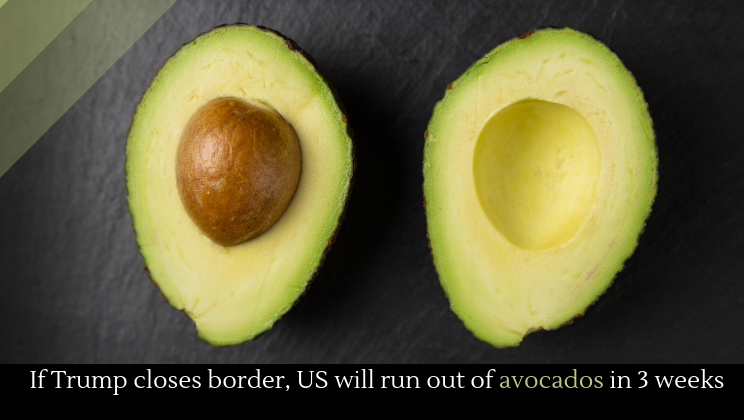 We all learned this lesson as kids: When at first you don't succeed, try and try again. We're taught to value getting back on the ol' horse no matter how hard the fall. With that in mind, you have to admire Trump's dedication to blocking immigration from Mexico. He recently threatened to close the border with Mexico entirely in order to stop the influx of migrants. Economists of all sorts have warned that there could be serious economic fallout if he does close the border.  According to Jared Kushner, Trump is merely attempting to pressure lawmakers to take action on illegal immigration, but Trump has followed through on similar threats.
If Trump does follow through, he's going to push millions of millennials past the breaking point. Without an open border with Mexico, the supply of avocados in the United States will dry up in a scant three weeks. Prices are already on the rise, and if the border does close you can bet your fancy toast that you're going be paying top dollar for your healthy fats.
Trump has turned to these threats because earlier attempts to halt immigration failed. Trump lost a showdown with the Democrats earlier this year, but he tried to snatch victory from the jaws of defeat by declaring a national emergency. The House of Representatives, however, blocked it, followed by the Senate.
More news.