Trump condemned for Irani military commander
Posted by Robert Leonard / January 4, 2020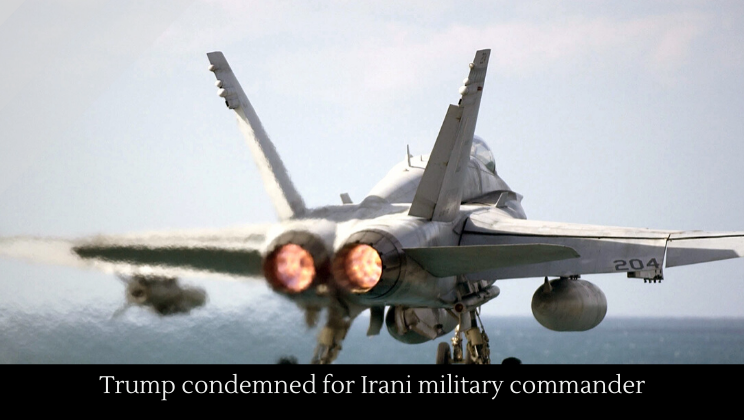 Donald Trump authorized an drone strike that killed Iran's most beloved military commander, Qassem Soleimani, the leader of the country's Revolutionary Guard––a move Iran has sworn to avenge. While some of Trump's base might be supportive of the attack, Trump is being widely condemned.
Leaders from Russia, Turkey, Germany, France, and other European countries have called the attack an unnecessary escalation that could lead to serious violence. The UK told the US that war with Iran is not in anyone's best interest, a signal tat it would be unsupportive if war broke out. The UN has suggested the attack may be unlawful.
Meanwhile, on the domestic front, Trump is being called a hypocrite. Back in 2011, Trump tweeted that Obama would start a war with Iran in order to win the 2012 election. Now, it seems as though Trump is doing the same thing.
The president's primary job is to be the commander in chief of the American armed forces. That's literally the most important thing the president does, and unfortunately our commander in chief is not doing a great job.
Last month, Donald Trump restored the rank of Special Operations Chief Edward Gallagher, who was demoted for posing with the body of a dead ISIS fighter––he was accused of more, but he was acquitted. Now, recently surfaced interviews with other SEALs reveal that Gallagher was, in their word, "freaking evil."
President Trump has pardoned two service men who have been accused of war crimes and restored the rank of another who was acquitted. One of the officers he pardoned was serving jail time.
More news.