Trump isn't happy about the Mueller report, calls participants traitors
Posted by Catherine Reed / April 20, 2019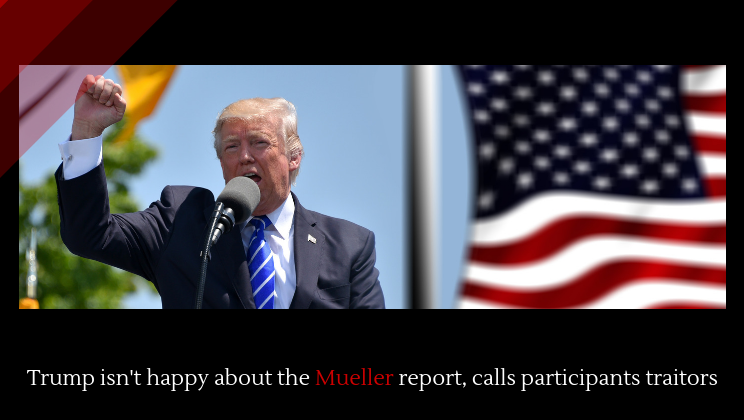 Donald Trump is not pleased with the results of Robert Mueller's report, which was two years in the making. He has threatened to "turn the tables" on everyone involved in the Mueller investigation, called them traitors, and promised to "bring them to justice." Trump made all of these statements in a tweet-storm, in the midst of one of his many golf games in Florida.
To give you a sense of the tweets' contents: "Statements are made about me by certain people in the Crazy Mueller Report, in itself written by 18 Angry Democrat Trump Haters, which are fabricated & totally untrue. It was not necessary for me to respond to statements made in the 'Report' about me, some of which are total bullshit & only given to make the other person look good (or me to look bad). This was an Illegally Started Hoax that never should have happened." Obviously, the president's tone has changed since his triumphant proclamations of "no collusions!"
Mueller and his team detailed a variety of improper actions by Trump and his team, but they did not charge him because of factual and legal constraints. The report suggested, however, that it may be up to Congress to decide if Trump should be charged.
More news.