Trump just invited Putin to meddle in 2020 election
Posted by Ivan Trendafilov / May 4, 2019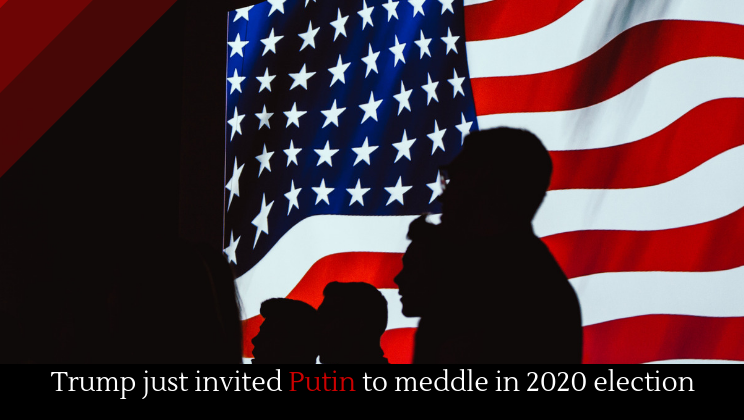 President Trump sent an alarming series of tweets on Friday:
"Had a long and very good conversation with President Putin of Russia. As I have always said, long before the Witch Hunt started, getting along with Russia, China, and everyone is a good thing, not a bad thing…We discussed Trade, Venezuela, Ukraine, North Korea, Nuclear Arms Control and even the 'Russian Hoax.' Very productive talk!"
Talking with reporters, Trump said that he and Putin talked about moving forward into a new era of cooperation. When reporters asked if Trump told Putin not to meddle in the 2020 election, he said they did not discuss that.
What makes this so alarming? First, there is zero doubt that Russia actively meddled in the 2016 election. Second, Trump is often very silent on the issue of Russian meddling––except to say that there was "no collusion." Third, Trump agreed with Putin that the Russian meddling in 2016 was a hoax. He essentially told Putin that it's OK to meddle again in 2020.
Former FBI Assistant Director for Counterintelligence Frank Figliuzzi responded to Trump's paling up with Putin: "It's troubling to think the president is finding comfort in our adversary. And our nation's adversary is actually now his buddy. He's finding self-affirmation in someone who gets up every morning trying to hurt our country." Figliuzzi asserts that Trump has essentially given Putin the "green light" to interfere once more.
Adam Schiff has called it a betrayal of national security.
More news.