Trump lashes out at his Republican enemies
Posted by Thomas Bush / October 29, 2020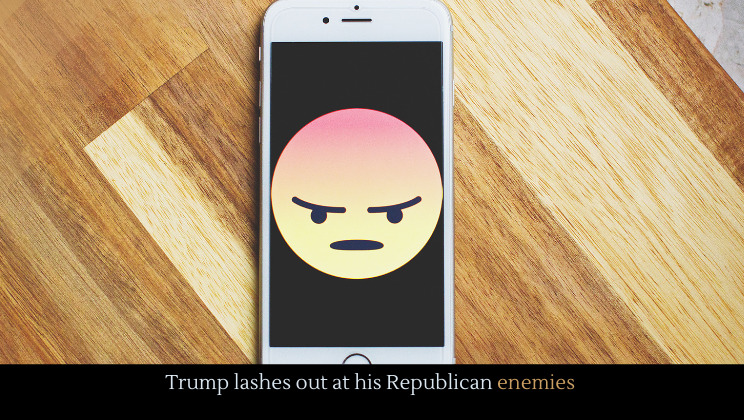 "Grace under fire" is not a phrase that comes to mind when one thinks of Donald Trump. He generally doesn't handle opposition well, a trait he demonstrated again recent when he lashed out at the Lincoln Project, a group of anti-Trump Republicans. At a rally in Arizona, he called them "RINOs," which stands for Republicans in Name Only" and went on to say they were the "lowest form of human life."
The bad blood comes as no surprise, though. Ivanka Trump and Jared Kushner have tried to sue the anti-Trump Republican coalition known as the Lincoln Project for billboards featuring the couple's own terrible quotes. Naturally, the Lincoln Project blasted them as "out-of-touch bullies." The anti-Trump Republican movement is becoming increasingly influential.
Ex-Republican National Convention chair Michael Steele, who steered the GOP during Biden's tenure in the Obama White House, has endorsed Joe Biden.
Pennsylvania seniors are withdrawing their support for Trump over his terrible COVID response and endorsing Joe Biden. These seniors are not the only traditionally-Republican Pennsylvanians abandoning Trump. The former Republican governor of Pennsylvania is supporting Joe Biden for President, breaking with his party. Tom Ridge said he has never voted for a Democratic presidential candidate before, but that his long history of rejecting Donald Trump compels him to make this decision. He compared Trump to George W. Bush, who stood on the rubble of Ground Zero with a megaphone, uniting the country. Could Trump do such a thing, Ridge asks? Even if he could, he hasn't––he has not gone to the CDC to rally the nation against COVID. And more than 125 mayors in Pennsylvania, a key swing state this election, have thrown their support behind Joe Biden.
The Republican governor of Massachusetts has refused to support Trump. He has not endorsed Biden, though. Nevertheless.Joe Biden now has a 91% chance of winning the electoral college, according to an Economist forecast.
Biden currently has a twelve percent lead over incumbent Donald Trump, the highest lead of any challenger since scientific polling began in 1936. The majority of voters––some 57%––think Trump has not paid his fair share in taxes, indicating just how bad things are looking for Trump.
More news.