Trump makes veiled threat as Mueller report publication looms
Posted by Jimmy Cooper / March 15, 2019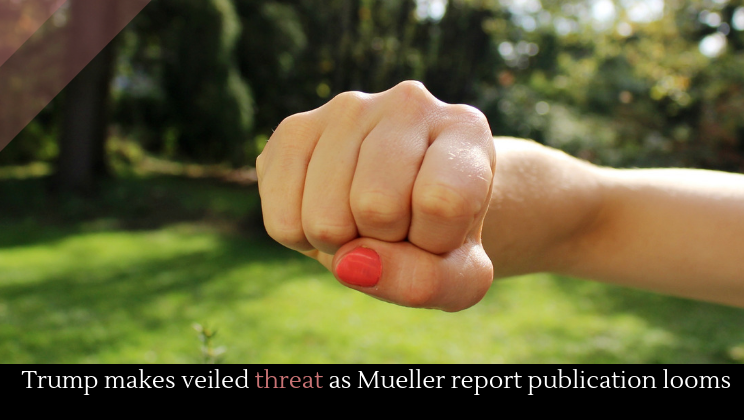 President Donald Trump issued a thinly veiled threat on Monday in an interview with Breitbart News. He said:
"You know, the left plays a tougher game, it's very funny. I actually think that the people on the right are tougher, but they don't play it tougher. Okay? I can tell you I have the support of the police, the support of the military, the support of the Bikers for Trump–I have the tough people, but they don't play it tough—until they go to a certain point, and then it would be very bad, very bad."
News outlets have pointed out that these statements are highly authoritarian, but Republicans don't seem to mind. The Washington Post suggests that Trump's mention of the police and the military is especially frightening.
Trump's boasting on Monday was not a random threat. It must be taken in the context of the week's political climate. The Mueller report is going to drop any time now, and the House of Representatives just passed a resolution for making the report public with a stunning 420-0 vote in favor. Trump, seeing the potential for a presidency-ending––or an election-killing––report, may be posturing to save his own neck.
More about politics.