Trump has no chance of winning 2020 now
Posted by Thomas Bush / November 17, 2020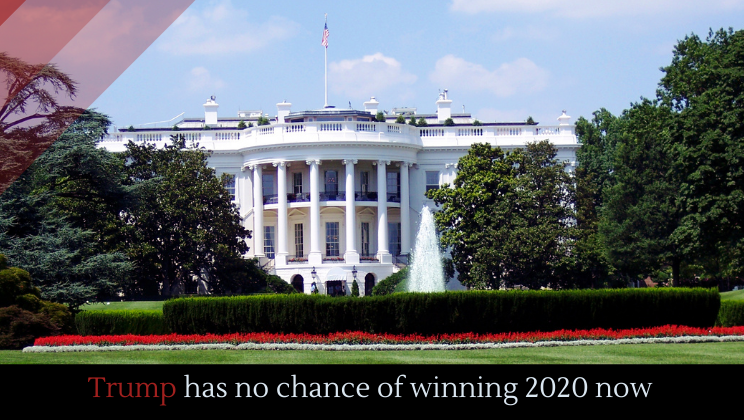 For those hoping Trump would pull off some kind of miracle and overturn Joe Biden's victory, bad news: it's over. Four swing state lawsuits have been dropped, making it effectively impossible for him to win.
Donald Trump is "very aware" that he lost the election, but he allegedly put up a fight as a "performance". Some 80% of Trump's supporters think that Biden's win was illegitimate. This has terribly implications for our nation. If we lose faith in our system, our system collapses. Now that Trump has no real chance, let's see how he and his followers deal.
Hopefully, it will help that Trump is beginning to openly admit that Biden won the election, in his own, petty way, people his supporters will begin to chill out and the tears in the fabric of democracy can begin to mend.
It's also a good sign that the Trump campaign has dropped its ridiculous lawsuit demanding a ballot recount in Arizona, after they realized that the margin of victory could not be overcome.
If more of his supporters learn that Trump is using his "election fraud defense fund" to fundraise for his own legal fees pay off campaign debts. 
Honestly, this is probably the only thing that will come of Trump's nuisance lawsuits––one last con against his supporters. No one else is buying the fraud claims. Even Fox News interrupted Kayleigh McEnany, Trump's Press Secretary, in the middle of a tirade about alleged voter fraud––a tirade with no evidence. The Fox News host said, "Whoa, whoa, whoa. I just think we have to be very clear: she's charging the other side as welcoming fraud and illegal voting, unless she has more details to back that up, I can't in good countenance continue to show you this," as he interrupted her.
More news.