Trump proposes a record budget of $4.75 trillion
Posted by Josh Taylor / March 12, 2019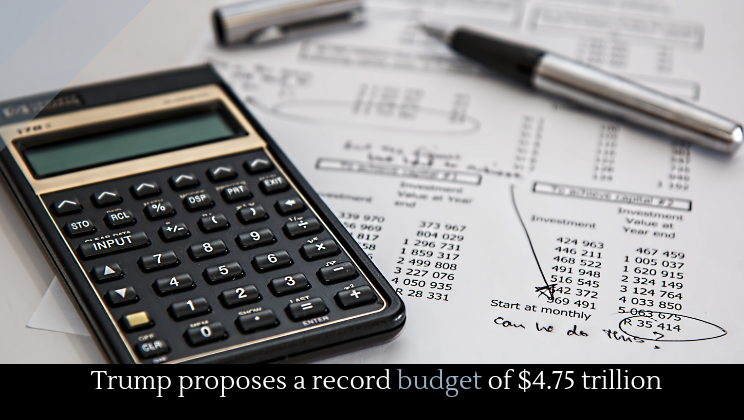 President Trump has just proposed the largest budget in history. The whopping $4.75 trillion dolor proposition includes massive increases in military spending––more money than the Pentagon actually asked for, as well as $8.6 billion  for a border wall. If that bit about the border wall sounds like déjà vu, you're right. Trump's $5 billion border wall ask shut the government down for the longest period in history.
The budget will also $1.9 trillion in cuts (which the White House is calling "cost savings") from domestic programs like Medicare and Medicaid.
The budget is so bad that even some Republicans tried to shy away the from its key details. White House Office of Management and Budget Acting Director Russell Vought said, "We need to continue to secure the country. We need to continue to secure the border. We're not going to be bashful about that. But at the same time, we're also going to say that we have many, many programs that are wasteful and inefficient that we can no longer afford."
Congress sets the budget, so Trump's proposal will likely have little impact on what actual government spending will look like. Nevertheless, the proposal is significant because it signals the President's campaign strategy for the upcoming election.
More politics.