Trump rally-goers must sign COVID waivers
Posted by Annie May / June 12, 2020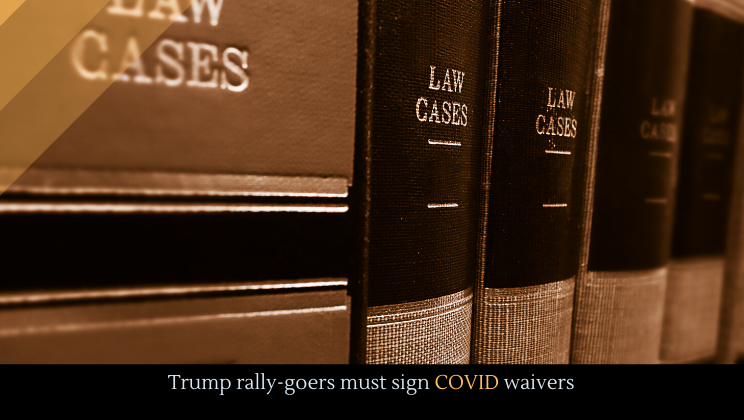 Those who want to go to Donald Trump's upcoming rallies must sign a document waiving their right to sue if they get COVID. Trump just announced the series of surprise rallies, even though COVID-19 is on the rise in the United States again.  Why the push to do these rallies even though they're dangerous? Easy: he's getting punked in the polls and in ads.
A new CNN poll has Biden 14 points ahead of Trump, and Trump's approval rating down to 38%.
Joe Biden, meanwhile, has been hitting Facebook hard with ads, which will make him a serious contender with Trump on the platform.
A group of anti-Trump Republicans have launched an all-out offensive against President Trump, running ads around the clock, including this play on Reagan's "Morning in America" ad.
It's pretty foolish for Trump to spend all his time on his base. Without a more diverse coalition, the GOP is worried that Trump will cost them the Senate in 2020. And, as a recent article from the Atlantic argues, we're witnessing the end of the Trump regime.
It's equally foolish to bring groups of supporters together in close, indoor quarters where they're more likely to get COVID. That's certainly enough to turn voters off.
More news.