Trump removes Mattis 2 months early
Posted by Josh Taylor / December 24, 2018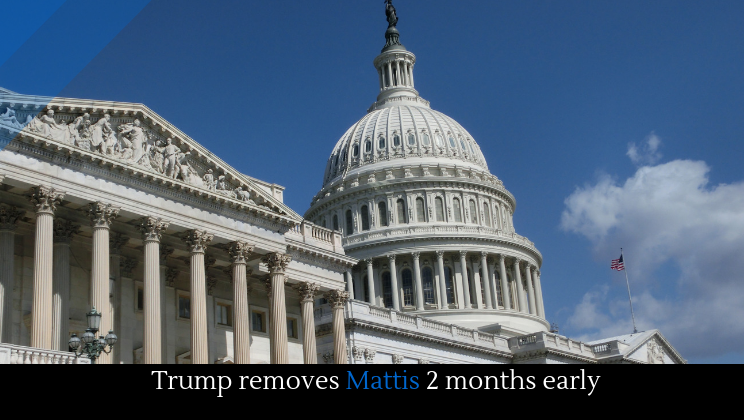 When Jim Mattis resigned as Donald Trump's Defense Secretary, he offered to stay in his position until the end of February in order to give Trump time to find and onboard a replacement. Trump, however, has forced Mattis out early. Mattis is now to retire on January 1, 2020 and will be replaced by Patrick Shanahan.
Mattis's resignation letter, linked above, is allegedly the cause of the early ouster. According to a source, Trump hated the letter. The letter was of course a strong rebuke of Trump, and Trump did not take it well. According to the New York Times, the letter changed everything. While he initially was kind to Mattis,
As became apparent to the president only after days of news coverage, a senior administration official said, Mr. Mattis had issued a stinging rebuke of Mr. Trump over his neglect of allies and tolerance of authoritarians. The president grew increasingly angry as he watched a parade of defense analysts go on television to extol Mr. Mattis's bravery, another aide said, until he decided on Sunday that he had had enough.
More news.