The Trump Tower Moscow scandal in a nutshell
Posted by Josh Taylor / November 30, 2018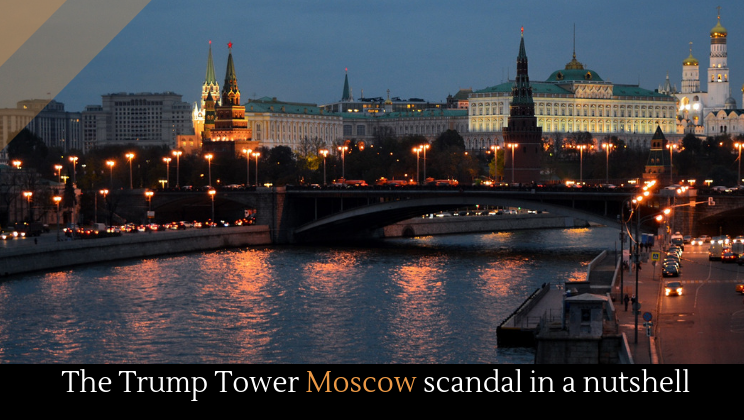 Your preferred news channels are probably blowing up with news about a Trump Tower development in Moscow right about now. Here's what's going on, in a very brief nutshell:
Michael Cohen just pled guilty to lying to Congress about a Trump real estate deal in Moscow. Basically, Cohen tried to obscure the links between Trump and the Moscow project and tried to imply that the project was dead before the Iowa caucuses. This is bad for Trump because it establishes a connection between Moscow and himself directly (Cohen said he briefed the Trump family on the deal).
It gets worse. The Trump organization allegedly planned to give Vladimir Putin the penthouse in that building. The goal was to woo Russian oligarchs to buy other units in the building to be close to Putin. Multiple sources confirmed this plan, though it is again based on Cohen's word alone that we can assume Trump knew.
The New York Times summarizes why this is a problem:
Efforts to obtain Russian government approval for a Trump-branded development in Moscow went on until "approximately June 2016," after Trump had effectively secured the Republican nomination for president.
This, in turn, raises questions about Trump's continuing business with Russia.
Keep your eye on the news.