Trump turns on Fox News
Posted by Josh Taylor / January 28, 2019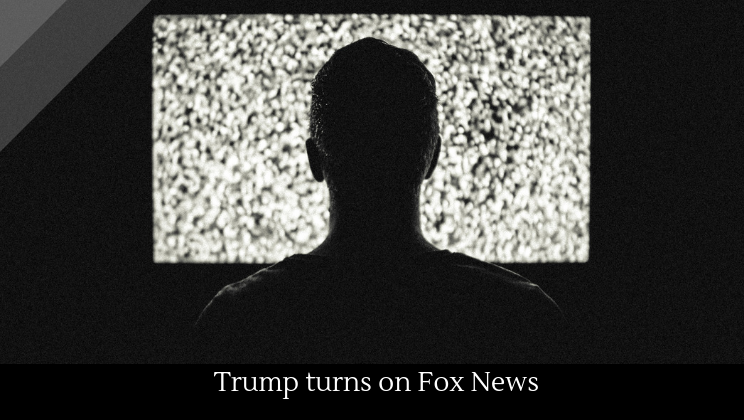 President Donald Trump loves Fox News. Trump allegedly watches up to eight hours of TV a day, much of it Fox. His obsession with the station is so well known that John Oliver took out ad time during his favorite program, Fox and Friends, to attempt to educate Trump on important issues.
But Trump's relationship with the news organization may be souring. We recently noted that the media, including Fox News, declared Trump the loser in his showdown over wall funding. Trump was not happy, as this tweet shows:
Never thought I'd say this but I think @johnrobertsFox and @GillianHTurner @FoxNews have even less understanding of the Wall negotiations than the folks at FAKE NEWS CNN & NBC! Look to final results! Don't know how my poll numbers are so good, especially up 19% with Hispanics?

— Donald J. Trump (@realDonaldTrump) January 28, 2019
The Hill adds context,
The comments from Trump come only days after he signed a continuing resolution to temporarily reopen the government following a 35-day shutdown. The funding lapse was triggered after Congress failed to reach an agreement on a new spending bill.
While USA Today recaps Ann Coulter's criticism of Trump,
"Good news for George Herbert Walker Bush: As of today, he is no longer the biggest wimp ever to serve as President of the United States," Ann Coulter quipped on Twitter.

Later, Coulter criticized Trump again on "Real Time with Bill Maher" on HBO, telling the show's host that she expected Trump "to keep a promise he made every day for 18 months."
More news.