Trump uses executive privilege to block full Mueller report
Posted by Josh Taylor / May 8, 2019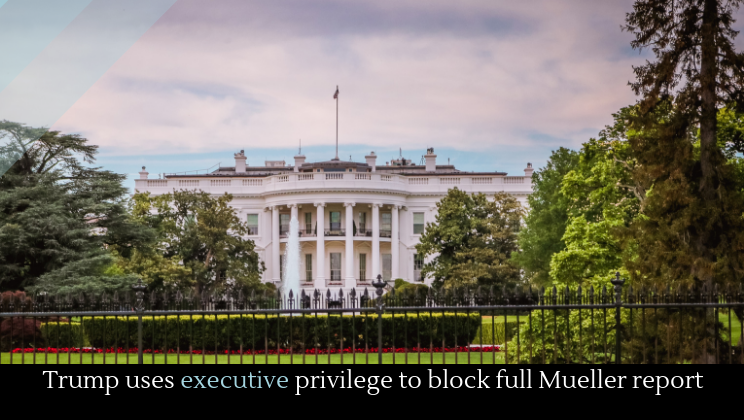 President Donald Trump has invoked his executive privilege in an effort to block the full and unredacted Mueller report from Congress.
Justice Department official Stephen E. Boyd wrote, "This is to advise you that the president has asserted executive privilege over the entirety of the subpoenaed materials." Boyd was referring not only to the report, but also to the underlying evidence backing the report's findings.
The announcement comes as the House prepared to vote to hold William Barr in contempt for failing to appear before a House committee and failing to release the unredacted report.
The current conflict comes after a month-long build up. A House of Representatives committee voted in April to issue a subpoena demanding that the justice department release the full Mueller report and all the evidence about the Trump campaign's connections with Russia. The vote comes after Attorney General William Barr ignored the Democrat's deadline demanding he submit the report to Congress.
Donald Trump has already made it clear that he is not pleased with the results of Robert Mueller's report, which was two years in the making. He has threatened to "turn the tables" on everyone involved in the Mueller investigation, called them traitors, and promised to "bring them to justice." Trump made all of these statements in a tweet-storm, in the midst of one of his many golf games in Florida.
More news.