After trying to back out, Senate subpoenas Michael Cohen
Posted by Josh Taylor / January 26, 2019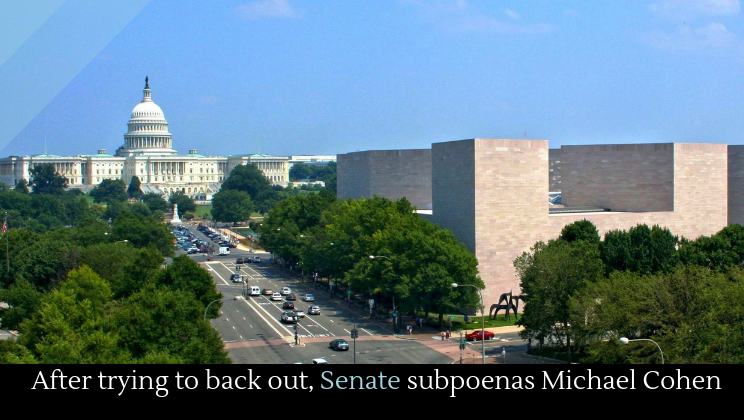 The Michael Cohen saga has been quite the roller coaster the past few weeks. For about a month, his testimony in front of Congress has been highly anticipated. A few days ago, however, Michael Cohen postponed his testimony indefinitely:
Mr. Cohen's lawyer Lanny J. Davis cited verbal attacks from Mr. Trump, who had begun suggesting after Mr. Cohen agreed to testify that one of his relatives be investigated for unspecified crimes.
After he attempted to pull out, however, the Senate Intelligence Committee subpoenaed him to testify:
Unlike the Oversight session, Mr. Cohen's return to the Senate Intelligence Committee will almost certainly be behind closed doors. The panel has conducted a wide-ranging investigation of Russia's election interference campaign, and possible ties to the Trump campaign, for roughly two years now largely out of the public eye.
Citing a Harvard Law professor's tweet, Rolling Stone argues that Trump should be worried about Cohen's testimony:
The president doesn't quite see it that way. "I would say he's been threatened by the truth," Trump told reporters when asked about Cohen's decision to postpone his testimony. "He's only been threatened by the truth. He doesn't want to do that probably for me or other of his clients. He has other clients also, I assume. He doesn't want to tell the truth for me or other of his clients."
More news.