Twitter CEO donates $3m to Know Your Rights Camp, LA defunds police
Posted by Jimmy Cooper / June 5, 2020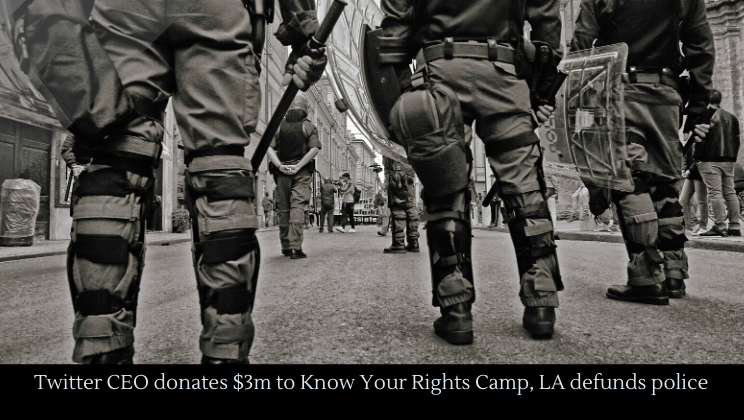 The protests are working. There are results in both the non-profit sector and the government, but these results come with complications.
Twitter CEO Jack Dorsey has donated three million dollars Colin Kaepernick's organization Know Your Rights Camp. The move is probably not only a result of Dorsey's good nature, but also a dig at Trump, with whom he has been feuding. The feud began when Trump tweeted (uh…) to complain about Twitter. Then he signed an executive order targeting social media, which, according to the New York Times, might actually backfire on him. Twitter CEO Jack Dorsey warned that the company would continue to fact check any information related to elections. Twitter escalated by hiding the post under a warning, signaling a major escalation in the battle with Trump. Dorsey's donation is certainly going to lite Trump up.
The mayor of Los Angeles has promised to remove $100-150 million from the police and invest that money in communities of color. The Detroit Chief of Police promised not to break up peaceful protests defying curfew, basically ensuring a lack of violence in that city unless looters try to start trouble. And, finally, all police officers involved in George Floyd's murder are in custody.
More news.