Twitter CEO pledges nearly 1/3 of wealth to fight COVID
Posted by Ivan Vaquero / April 8, 2020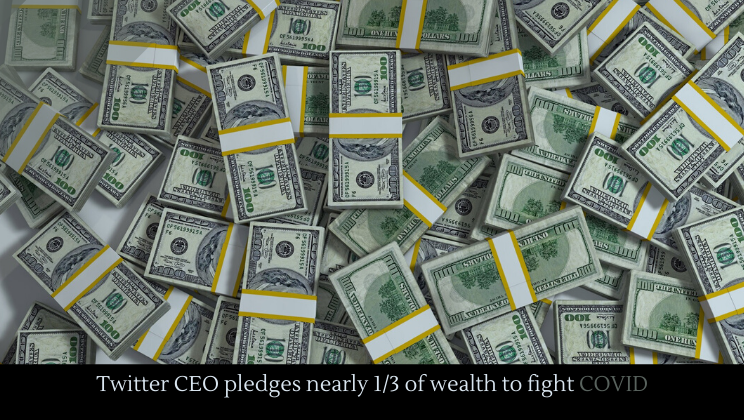 Jack Dorsey, founder of Twitter and Square , has pledged $1 billion to fight the COVID-19 pandemic. He says this is approximately 28% of his wealth. It is not yet clear where this money will go. Other ultra-rich have donated large amounts: Jeff Bezos has given $100 million to food banks and Mark Zuckerberg pledged $30 million towards treatments. 
No one is doing more, however, than Bill Gates. Gates's foundation is pouring billions of dollars into factories for producing a COVID vaccine. There are currently seven promising vaccines, but only one or two will make the final cut. That means he's funding seven factories, but at least five will not be used––and that means he's wasting billions. But it's a price he's willing to pay to save lives. 
"Because our foundation has such deep expertise in infectious diseases, we've thought about the epidemic, we did fund some things to be more prepared, like a vaccine effort," he said. "Our early money can accelerate things."
Hopefully Gates's money will accelerate the world's recovery, because things are getting worse. The United States now leads the world in the number of COVID cases, including China by a narrow margin. 
Italy, meanwhile, has banned public funerals in order to slow the spread of the virus.
Finally, because the Brazilian president has called the coronavirus a "little flu," the mob in that country has threatened to teach anyone who goes out after 8pm a "lesson." 
More news.