U.S. accuses China of putting millions from Muslim minority group into concentration camps
Posted by Josh Taylor / May 4, 2019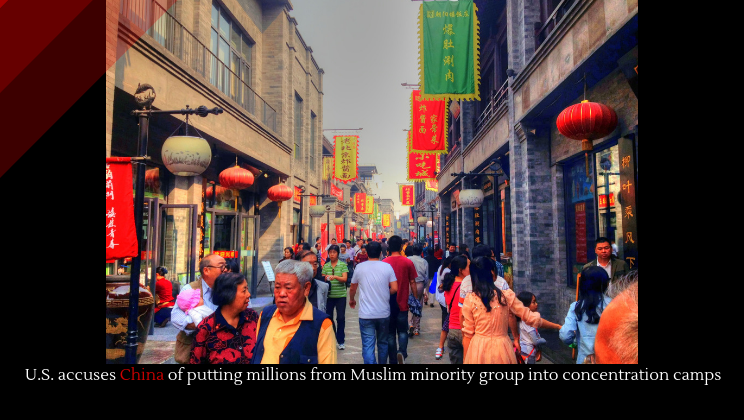 The United States has finally condemned China for imprisoning millions of Uighur, a minority group comprised mostly of Muslims, into concentration camps.
Randall Schriver, head of Asian policy at the U.S. Defense Department, made the long-overdue statement. Schriver's intentional reference to Holocaust concentration camps comes in light of the potentially three-million Uighur held in detention centers. His comments are likely to increase tensions with China.
The Uighur are Chinese citizens, and the majority of them are Muslim. They are therefore both religiously and ethnically different from the (officially) atheist Han majority. China has done this before––it has actively pursued policies that "Sinicize" Tibet, who are both ethnically and religious different from the Han majority.
According to the Chinese government, the Uighur––or at least some Uighur––are violent, anti-Chinese extremists. This is the same reason they gave for the Sinicization of Tibet. Recently, millions of Chinese citizens have forcibly moved into Uighur homes in order to "to report on whether they display Islamic or unpatriotic beliefs."
Earlier this year, it was reported that as many as one million Uighurs were currently being held in secret concentration camps: "The allegations came from multiple sources, including activist group Chinese Human Rights Defenders, which said in a report last month that 21 percent of all arrests recorded in China in 2017 were in Xinjiang." The numbers have, unfortunately, turned out to be much larger.
More news.