U.S. had to pull a spy out of Russia after Trump jeopardized spy's cover
Posted by Robert Leonard / September 10, 2019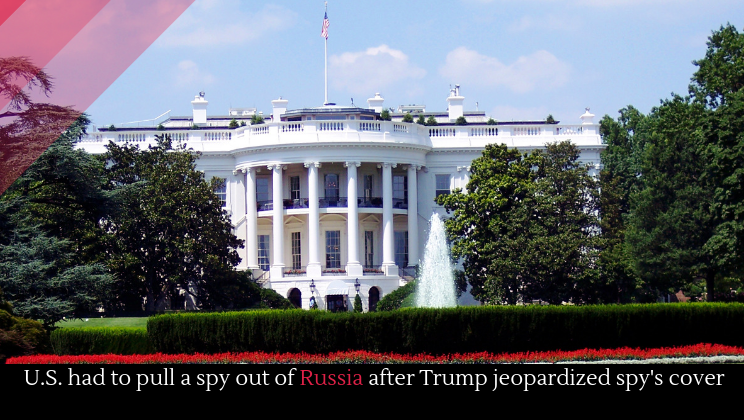 United States intelligence pulled a spy out of the Russian government in 2017, after Trump leaked classified information to the Russians in an Oval Office meeting.
Take a minute to read that again. Trump shared sensitive information with Sergey Lavrov, Russia's foreign minister, and Sergey Kislyak, Russian ambassador to the US at the time. The information came from Israel, which did not give the U.S. permission to share it with anyone. The move "prompted intelligence officials to renew earlier discussions about the potential risk" to the spy in question.
This is definitely not Trump's only national security gaffe. Last week, President Donald Trump tweeted an image of a failed rocket launch in Iran. He taunted Iran, sending "Iran best wishes and good luck in determining what happened." But the joke was not on Iran, it was on Trump, because by sending that image into the ether he offered what experts say is a goldmine of information.
One expert said that the image "identifies for the world (not just Iran) the methods we have attained" for gathering intelligence. "One doesn't use intel for the purposes of taunting. The Russians and the Chinese will be very happy to study this."
Another said, "The propensity for saying the quiet part out loud is less amusing when it blows the cover on a multi-decade, multi-president campaign to disrupt Iranian missile and nuclear development with minimal loss of life."
And things are even worse than that. It appears that the image Trump used came from a spy satellite. What's worse, amateurs figured out what it was, meaning Russia and China intelligence must now have a great idea of how U.S. gathers intel.
More news.