US and Canada only countries flying Boeing 737 Max planes
Posted by Annie May / March 13, 2019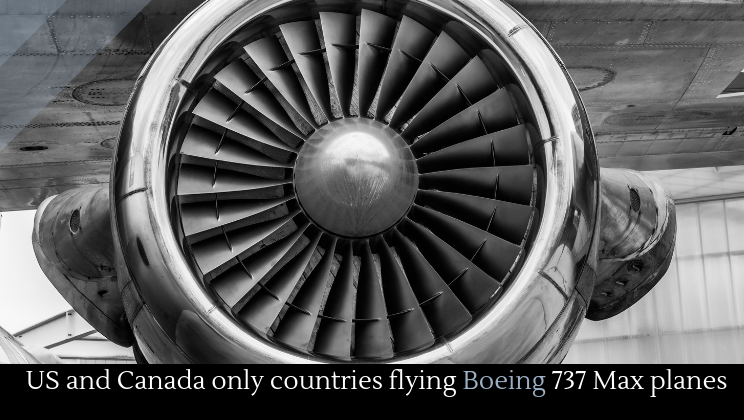 The United States and Canada are the only two countries that have not banned the Boeing 737 Max 8. The nearly worldwide decision to ground the plan follows the crash Ethiopian Airlines Flight 302, which plummeted shortly after takeoff. The plane struggled to ascend at a stable speed, and then the pilot issued a distress call after the. The jet was cleared to return to Bole International Airport in Addis Ababa, but it lost contact with air traffic control six minutes after takeoff and then crashed. The plane had 157 people on board, including passengers from at least thirty-five different countries.
The crashed plane, a Boeing 737 Max 8, was the same kind of plane involved in the Lion Air crash in Indonesia in which 189 people died. Both American and Indonesian officials suggest that automated anti-stall software may have caused the Lion Air crash.
The UK, Oman, Singapore, Australia, Ireland and France and Norwegian Airlines suspended the whole Boeing 737 Max range. India, Dubai, China, Indonesia, Malaysia, Iceland, Germany and the airlines LOT Polish, TUI Airways, GOL Linhas Aereas, Aeromexico, Aerolíneas Argentinas, Cayman Airways, Comair Airways, Eastar Jet, Jet Airways, Mongolian Airlines, China Airlines, China Eastern, China Southern, Lion Air and Silkair have suspended the Max 8. Turkey suspended Max 8 and 9 models.
More news.