US Court decides that Detroit students have no right to access to literacy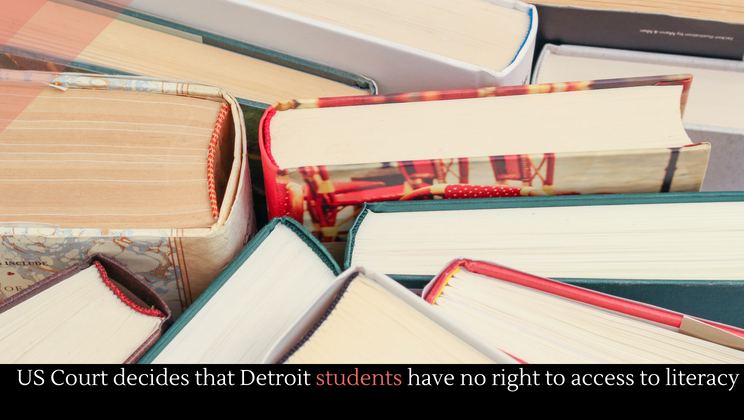 Last year, a public interest law firm worked with Detroit public school students to take a case to court arguing that they were being deprived of a fundamental right: literacy. "The lawsuit took pains to illustrate how Detroit's schools — run under a state-appointed emergency manager — were a welter of dysfunction: overcrowded classrooms, lack of textbooks and basic materials, unqualified staff, leaking roofs, broken windows, black mold, contaminated drinking water, rodents, no pens, no paper, no toilet paper, and unsafe temperatures that had classes canceled due to 90-degree heat or classrooms so cold students could see their breath." Students said they memorized movie quotes from watching them so much, but they didn't really learn anything else.
Unfortunately, a court has ruled that all the state needs to do is run a school, not necessarily run it well. Literacy is not, therefore, a fundamental right.
Full story at Detroit Metro Times.
More news.
Posted by Josh Urich