Various Trump administration officials using unofficial communication tools
Posted by Jimmy Cooper / March 22, 2019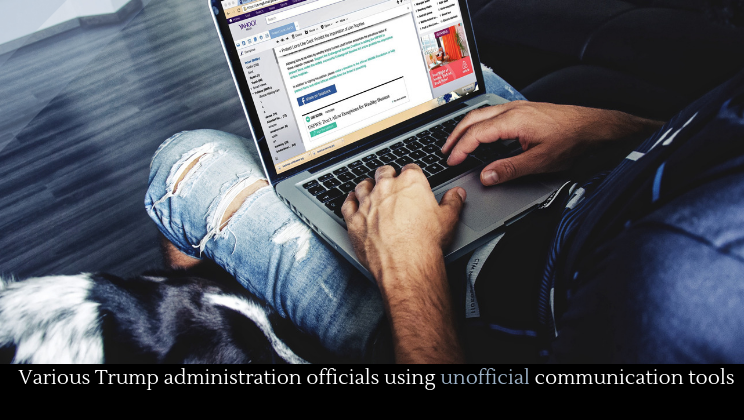 Once upon a time, millions of Americans were absolutely in a rage about Hillary Clinton's emails. These people believed that, in her capacity as Secretary of State, jeopardized the security of the United States by using a private email server for her communications. There was an FBI investigation about it, just before the election. That investigation likely cost her the election, in fact. It found nothing incriminating in her emails and no negative results of using her private server.
You might think that a man who built his entire presidency on email security would uphold the strictest email security protocols in his White House. That is not the case, however. Trump's son-in-law, Jared Kushner, uses WhatsApp and his personal email for White House business. And Kushner isn't the only one.
Ivanka also uses WhatsApp and her personal email. The WhatsApp messages between Kushner and Ivanka are particularly troublesome. WhatsApp messages are encrypted, so unless one of them turn their messages over to the government, there's no way to tell what was in them.
Former deputy national security adviser K.T. McFarland and former adviser Stephen K. Bannon also used personal email accounts for White House business. McFarland used AOL. Yes, you read that correctly. AOL.
Adviser Stephen Miller, former chief of staff Reince Priebus, and the former National Economic Council director Gary Cohn all also used personal emails.
More news.