Walmart cuts back ammo sales, asks customers not to bring guns into stores
Posted by Ivan Trendafilov / September 4, 2019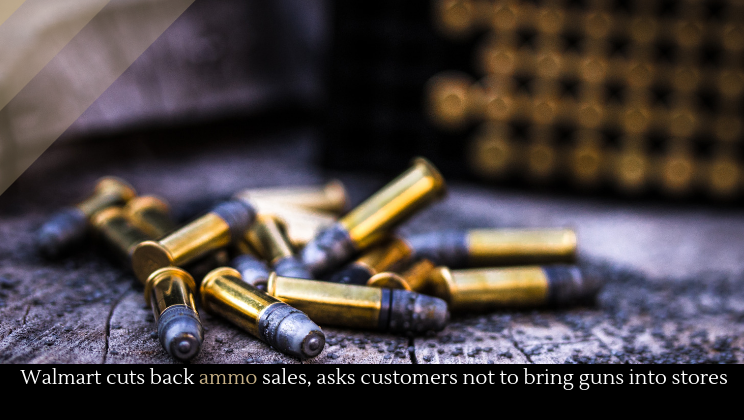 A month after the shooting in El Paso, Texas, Walmart has announced that it will be dramatically reducing its ammunition sales, including both handgun and assault rifle ammunition. They will also stop selling handguns in Alaska, the only state that still sells handguns in the store. Walmart has also asked customers to stop openly caring guns in the store (in open carry states).
The shooting in El Paso, Texas occurred last month. Nineteen minutes before the first 911 call reported shots fired at a local Walmart, a 2,300-word anti-immigrant manifesto appeared online. The author drew inspiration from the New Zealand mosque shootings earlier this year. As a result, the FBI is treating the El Paso shooting as an act of domestic terrorism, although authorities are unsure if the man who wrote this document was the same man that opened fire in that Walmart, killing at least twenty innocent people and injuring two dozen more.
The CEO of Walmart said, "We believe the opportunity for someone to misinterpret a situation, even in open carry states, could lead to tragic results. We hope that everyone will understand the circumstances that led to this new policy and will respect the concerns of their fellow shoppers and our associates."
More news.