Washington teen sentenced to 22 years for school shooting plot
Posted by Josh Taylor / March 5, 2019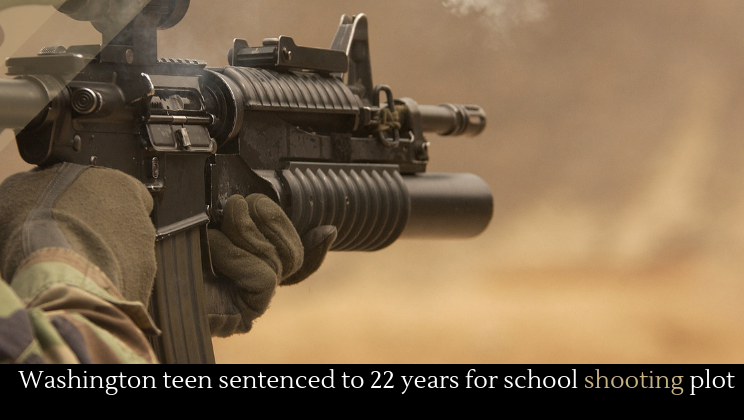 It can be hard to get insight into the mind of a school shooter, for the simple and macabre reason that they often end up killing themselves as they enact their schemes. But, thanks to a very brave grandmother, we get a rare glimpse into the mind of a shooter without the fallout of a school shooting.
Joshua O' Connor, a nineteen-year-old former student of ACES alternative high school, reported feeling suicidal. He abusing drugs and alcohol, which undoubtedly distorted his perception of the world around him, making him angrier and more distant from the people around him. He wrote about this time in his diary.
"I'm preparing myself for the school shooting. I can't wait. My aim has gotten much more accurate. … I can't wait to walk into that class and blow all those (expletive) away. I need to make this shooting/bombing … infamous. I need to get the biggest fatality number I possibly can. I need to make this count. … I'm learning from past shooters/bombers mistakes, so I don't make the same ones," according to the case file."
Though he was blinded by his own hatred––directed not only towards the people in his school, but also towards himself––O'Connor's intellect was, interestingly, undistorted. He was able to think clearly and organize his thoughts towards his goal. He researched, practiced, and demonstrated a long-term commitment to his plan.
There are a few significant details we can glean from his story. First, O'Connor was in a very rough emotional state, one that anyone with close or regular contact with the boy should have noticed. His grandmother did, and she reported him to the authorities, stopping a potential disaster. Second, O'Connor's plan didn't crop up over night. He spent a significant amount of time planning and practicing. It was during this window that O'Conner's grandmother could act.
The takeaway is this: keep an eye on the people in your lives. If they're experiencing tremendous pain, if they exhibit bitterness towards themselves or others––even in a subtle way––reach out to them.
O'Connor will serve twenty-two years in prison for his plans.
More news.