Should you wear a mask to prevent the flu?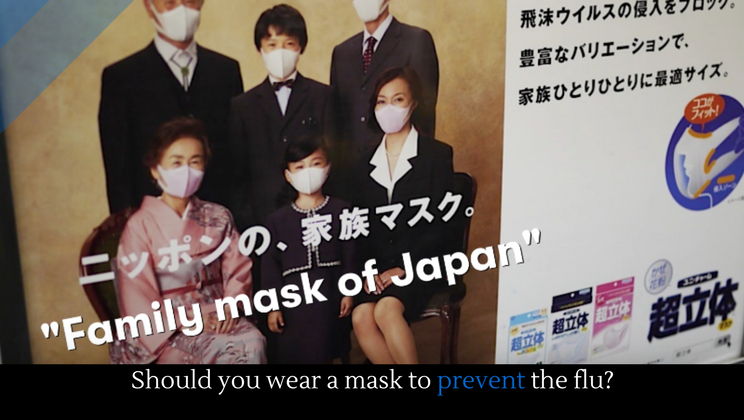 In Japan, many people wear masks to prevent the spread of illness. In Japanese culture, wearing a masks is considering not only polite, but also a sign that you are being proactive in the threat of disease and ill health. In the United States, though, wearing a mask is considered impolite and potentially dangerous. But does it help prevent the flu? According to some studies, the answer is a resounding yes. So if you're afraid of getting the flu, then stop off and get some masks.
Full story at YouTube.
More about health.
Posted by Josh Taylor