White House ignores rising COVID cases as Trump announces surprise rallies
Posted by Ivan Vaquero / June 11, 2020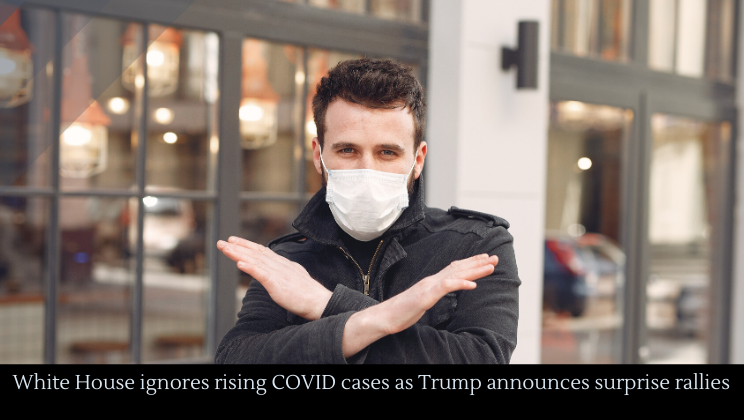 COVID-19 is on the rise in the United States again, but the White House is being almost entirely silent. While there are probably a few reasons this may be the case, one big explanation jumps to mind: the November election. If the Trump administration admits that there is a new outbreak, then they have to take action––meaning they would have to encourage closing the economy again. That would definitely hurt Trump's election chances.
Additionally, if Trump acknowledges the latest spike in COVID cases then he wouldn't be able to do his trademark campaign rallies. And, whaddayaknow, Trump has just announced a series of surprise rallies. Why the push to do these rallies even though they're dangerous? Easy: he's getting punked in the polls and in ads.
A new CNN poll has Biden 14 points ahead of Trump, and Trump's approval rating down to 38%.
Joe Biden, meanwhile, has been hitting Facebook hard with ads, which will make him a serious contender with Trump on the platform.
A group of anti-Trump Republicans have launched an all-out offensive against President Trump, running ads around the clock, including this play on Reagan's "Morning in America" ad.
It's pretty foolish for Trump to spend all his time on his base. Without a more diverse coalition, the GOP is worried that Trump will cost them the Senate in 2020. And, as a recent article from the Atlantic argues, we're witnessing the end of the Trump regime.
More news.