Why your commute is killing you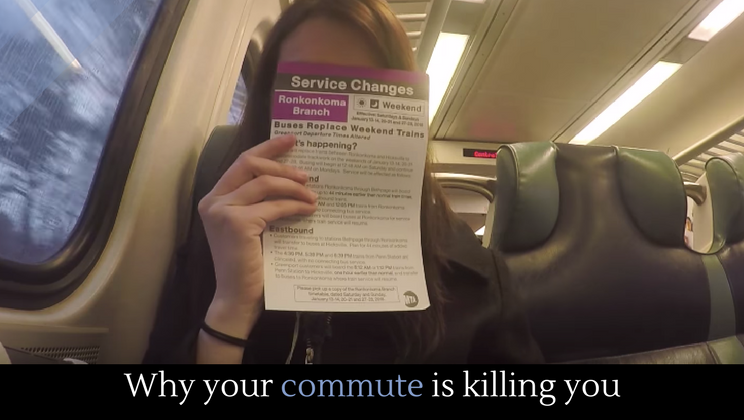 Do you feel like your commute is slowly draining you of life? Well, we hate to say this but you might not be wrong. Many Americans have a commute that's almost like a second job, and many cannot afford to move closer to their place of work. The result, for many, is a long, long commute every single day. Some of which are several hours per day. And there are loads of health consequences––both mental and physical––to that commute.
Full story at YouTube.
More about your health.
Posted by Josh Urich