Are we witnessing the birth of a hate crime cycle?
Posted by Josh Taylor / November 28, 2018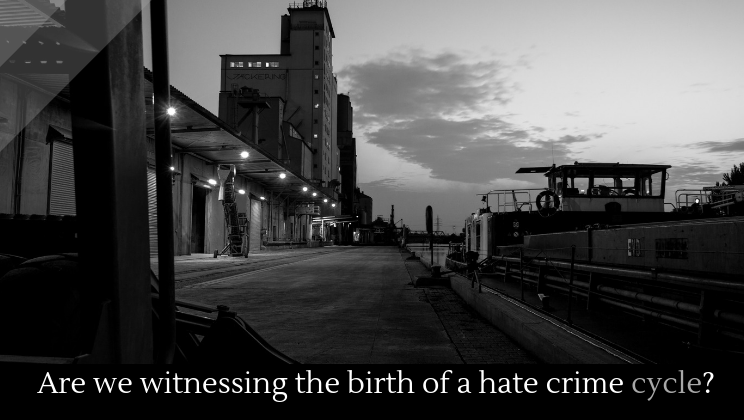 The Southern Poverty Law Center once did good work. They fought against domestic terrorists like the Ku Klux Klan and played a significant role in advancement of civil rights in the United States. Their reputation now, however, has changed dramatically. It's clear that the organization has gone off the rails when the extremely liberal Washington Post writes:
The SPLC is a once-storied organization that did important work filing civil rights lawsuits against the Ku Klux Klan in the 1970s. But it has become a caricature of itself, labeling virtually anyone who does not fall in line with its left-wing ideology an "extremist" or "hate group."
And what happens when someone gets labeled a hate group? The article goes on:
…this is not the first time the SPLC has done this. In 2010, it placed the Family Research Council (FRC) — a conservative Christian advocacy group that opposes abortion and same-sex marriage — on its "hate map." Two years later, a gunman walked into the FRC headquarters with the intention to "kill as many as possible and smear the Chick-fil-A sandwiches in victims' faces." He told the FBI that he had used the SPLC website to pick his target.
Hate is cyclical, especially racially-motivated hate. That was the whole point of American History X. It's actually pretty well known, but still the cycle is ramping up. In Mississippi, a political nominee said she would be in the front row of a lynching, and someone hung nooses on trees at the state capitol. In Los Angeles, a man tried to run over two men outside of a synagogue. These events will lead to counter protests, and those protests will lead to counter protests, and in the end there will be violence––we're reminded of that this week especially because the Charlottesville man who rammed protestors with his car is going on trial.
The point is not only that there's blame on "both sides," as Trump famously said at the worst possible time (there is blame on both sides, but the wake of such a horrible event is hardly time to apologize for the attacker). The point is more that we should be careful how easily we throw out the term "hate."
More news.